What we could learn from this country when it comes to retirement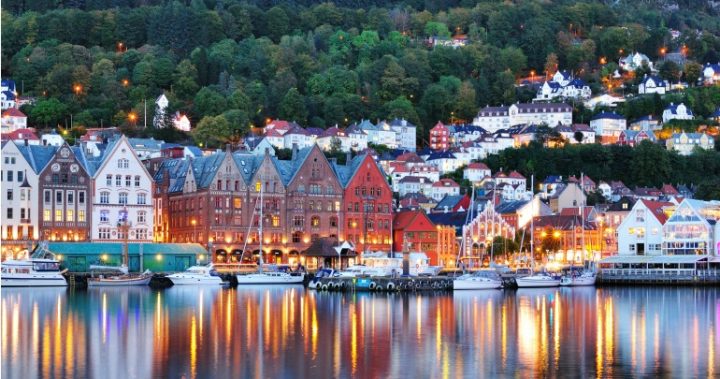 An interesting point was made by Bernie Sanders during his first television debate with Hillary Clinton in 2015: "We should look to countries like Denmark, like Sweden and Norway and learn from what they have accomplished for their working people".
While Hillary Clinton wasn't in favour of the sentiment because "we are the United States of America" and her focus was o "reining in the excesses of capitalism so it doesn't run amok", Chris Farrell of Next Avenue says you can learn a lot from public policies that work in other countries to see if they are worthy of adopting and he specifically highlights retirement.
Norway is said to have the biggest sovereign wealth fund in the world. It was able to achieve this by investing a share of the revenue from its offshore oilfields.
In Australia, you could liken that to investing money earned from the mining boom… Except the Federal Government didn't really take advantage of the record high mineral prices or the soaring Australian dollar in such a way. According to the ABC, perhaps if it had done so, the nest eggs of all Australians would be worth a great deal more than they are today.
Farrell identifies the 'smart changes' Norway made to its retirement system for the betterment of both employers and residents, which assisted in the country's number one ranking in the 2016 Natixis Global Retirement Index Report.
Ad. Article continues below.
It's not all bad news in Australia, in fact if you're edging your way towards retirement you're in a hell of a better position than those in the United States. Both Australia and New Zealand are among the top countries in the world when it comes to retirement security according to the report.
Both countries make retirement savings a priority and both have systems in place that rely on the involvement of the government, employers and the individual themselves.
Of course both Australia and NZ have populations only a fraction of the size of the United States — 24 million and 4.5 million people respectively, compared to the 324 million-plus people calling the US home. However, while everyone could learn a thing or two from Norway, the US could take notes using Australia and NZ as examples.
How then does Norway stand out?
The country overhauled its private-sector pension system (the AFP) to encourage older Norwegians to remain employed. It means that the pension is no longer means tested and in fact grows the longer the delay in claiming it , up until the age of 75.
Ad. Article continues below.
A study into the success of this found that while those eligible workers aged 62 increased by 20 per cent, those who stayed working passed the age of 62 also increased by 13 per cent.
It's common for those over the age of 60 to prefer part-time work. Fifty-two per cent of men and 64 per cent of women aged between 71 and 81 were grateful to have part-time work available to them to bridge the gap between employment and retirement.
It supports a growing position in Australia that working older members of the community are 'the new normal', which means governments and employers need to get on board to ensure over-60s who want to remain in work in order to better support themselves in retirement have the opportunity to do so.
What do you think about this issue? What improvements to the Australian retirement system do you think could be made? Would you like to continue working to ensure more financial stability in your retirement?
Important information: The information provided on this website is of a general nature and for information purposes only. It does not take into account your objectives, financial situation or needs. It is not financial product advice and must not be relied upon as such. Before making any financial decision you should determine whether the information is appropriate in terms of your particular circumstances and seek advice from an independent licensed financial services professional.