What to consider when your child asks you to be guarantor on their home loan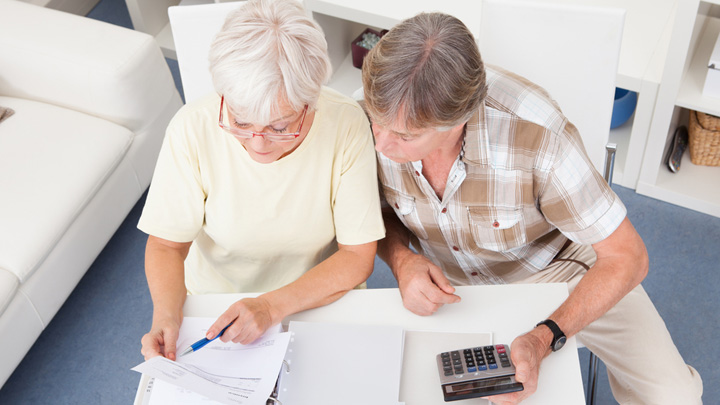 With a little help from mum and dad, your kids can potentially borrow up to a 100 per cent of a property's value, without a cent of a deposit. This is thanks to a concept known as a family guarantee loan, where you as the parent put up your home up as security to cover the shortfall in deposit that your child has managed to save.
The banks promote these loans as a great way of getting into the property market sooner and avoid the costly Lenders Mortgages Insurance (LMI). LMI is where a bank takes out insurance against the risk of loss where less than a 20 per cent deposit is stumped up by the borrower. The cost of LMI can run into the thousands depending on the loan amount and deposit.
Using a family guarantee loan may allow your kids to get into the property market sooner, but it doesn't necessarily mean it's a smart thing financially.  For the kids, saving a reasonable deposit prepares them for the rigours of paying off a mortgage. It also provides some buffer in the loan, should things occur out of the blue, such as losing a job, having a family or getting sick.
If you are considering providing this guarantee, I would suggest you think hard and long about this decision. Think about when you first purchased a home and what was required in those days to get a loan approved. And this was likely in a time where housing in Australia was relatively cheap. Today we have some of the most expensive housing in the world and far larger mortgages to boot. Yet it is far easier today to get a home loan approved, than it was in the past.
Ad. Article continues below.
By providing the guarantee, you may be sending the wrong message. You could also be putting your own retirement plans in jeopardy if things go sour. If your child defaults on the loan, and the bank is forced to sell the property at a loss, your home may be at risk. You also need to consider other unforeseen events such as what happens if your child's marriage breaks down? How would the home and associated loan be dealt with in that situation?
The banks are happy to provide these arrangements as they essentially have two titles to cover their backsides – that of the house being purchased by the children and that of the parents. If the kids fail to pay the mortgage and default and the loan, the bank can rightfully sell both properties, if required, to recoup their money.
Have you ever acted as guarantor to your child's loan? Would you consider putting your home up as guarantee if your child asked? Would love to hear your thoughts…
Information provided in this article is general in nature and does not constitute financial advice. Before making any decision based on this information, you should assess your own circumstances or seek advice from a financial adviser. Wally David is an Authorised Representative (318432) of Wealth Managers Pty Ltd, AFSL No. 232701
Important information: The information provided on this website is of a general nature and for information purposes only. It does not take into account your objectives, financial situation or needs. It is not financial product advice and must not be relied upon as such. Before making any financial decision you should determine whether the information is appropriate in terms of your particular circumstances and seek advice from an independent licensed financial services professional.