What age should you retire at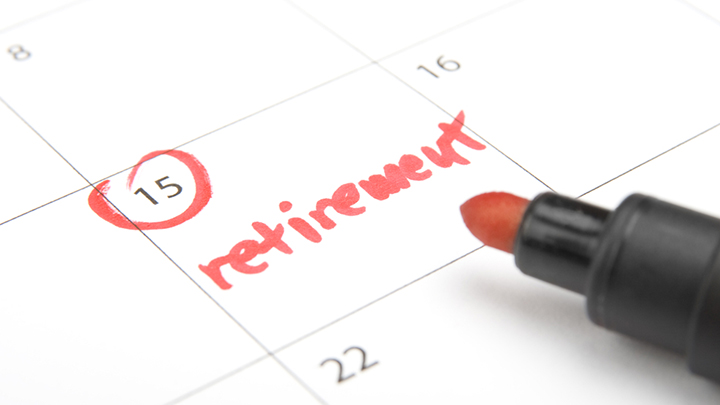 So you're considering retiring and you're not sure what age you should retire?
It can be hard to decide whether you're at the 'right' age for retirement.
Sure, the retirement age historically is 65.
But with the government slowly increasing the retirement age to 67 and possibly older over time, the age you might want to retire is changing.
So, what age should you retire at?
Ad. Article continues below.
Well, it turns out there is no right or wrong age.
Director of Hillross Pacific Advisory David Kennedy said there was a lot to consider with the retirement age.
"Some people just know they'e ready, perhaps they've had an age in mind or their partner has retired," he said.
"If you ask they government, they will say you should retire as late as possible.
"Their preference is we work longer and pay taxes longer before drawing on our super and age pension.
Ad. Article continues below.
While the changing retirement age is all linked to the ageing population, the actual life stage of retirement itself has changed.
Kennedy said retirement had become a much longer and more unpredictable stage of life.
"In the past retirement was a surer and far more predictable period," he said.
"Nowadays, people might retire in their 60s and live another 25 to 30 years on average.
Ad. Article continues below.
"The interesting thing is my retirement planning clients are telling me they're busier now than when they're retired.
"The trend seems to be that people are busier in retirement than ever before in contrast to the traditional notion of slowing down and kicking back."
With that in mind, it's important for you to plan your retirement well in advance.
Kennedy argues the earlier you start planning, the more control you'll have over your retirement age.
He suggests the first step is to plan from a lifestyle perspective.
Ad. Article continues below.
"If you could design you life after work, what would it look like?," he said
"What travel, what's on your bucket list, what community and volunteering activities would you like to do or would you still like to be involved in casual working opportunities?
"There's also a growing trend towards a small number of Baby Boomers looking to start their own businesses."
 Once, you've planned the lifestyle you'd like to live when retired it's time to start thinking about your finances.
Kennedy is encouraging you to do your best to understand the rules of superannuation, taxes and the age pension.
Ad. Article continues below.
"It's really about understanding in detail if you were to retire, how much income would your household need to continue to be comfortable," he said.
"Then you can work backwards and say have we saved enough and if we were to stop working and start drawing on assets, will it last the distance?"
 What if you're approaching the traditional retirement age and don't want to retire?
Well, you don't have to!
Ad. Article continues below.
Kennedy is seeing an increasing trend in the number of pre-retirees who love what they do and aren't ready to retire.
 "They really love what they do, they're passionate about it and they're not attracted by the idea of retiring," he said.
"They ask 'why would I want to stop what I want to do? '
Ad. Article continues below.
"As long as your physically and mentally able to continue, you've got the option."
So, is there any harm in working past the retirement age?
Well, it all depends on what sort of work you do.
Kennedy said that while a physically demanding job can be difficult to maintain later in life, a job less physically taxing can be easier.
"There are some advantages of continuing beyond 65 such as keeping that social engagement and ongoing social connections," he said,
Ad. Article continues below.
"You may hold onto a real sense of purpose
"The financial rewards are also obvious, because you'll still be growing your wealth instead of drawing down on your savings."
But, there are some people who aren't as lucky.
If you're not quite ready to retire and you lose your job, it can be hard to get back into the workforce until retirement.
Kennedy argues that the economy need more people in their late-5os and early 60s to work.
Ad. Article continues below.
"One of the challenges is for people in their  late-50s and early-60s who find themselves out of work," he said.
'They are finding it increasingly difficult to get into the workforce but there is a lack of employers willing to step up and give them a chance."
So, while age is one factor in determining your retirement, it shouldn't be the only thing you take into account. 
It all comes down to when you're comfortable, ready and prepared for a long and prosperous retirement.
Have you retired yet? How old were you when you retired?
Important information: The information provided on this website is of a general nature and for information purposes only. It does not take into account your objectives, financial situation or needs. It is not financial product advice and must not be relied upon as such. Before making any financial decision you should determine whether the information is appropriate in terms of your particular circumstances and seek advice from an independent licensed financial services professional.