We forget interest rate cuts can hurt many retirees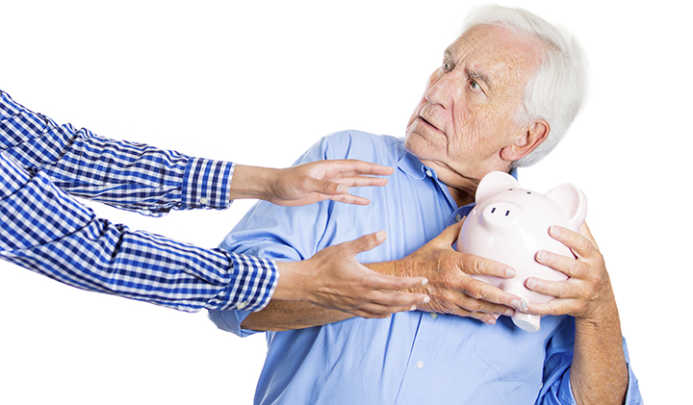 The 0.25 basis point interest rate cut today furnished by the Reserve Bank is leaving those in debt with a slightly wider smile on their face and those with money in cash a little poorer tonight.  For over 60s who have paid off their homes and assets, an interest rate cut is not the most thrilling thing to see anymore, yet our country and its youth-focussed media seems to forget this, time and time again, celebrating rate cuts as a solely positive move for the nation.  What is often forgotten when there is a rate cut is that there is a whole sector of the economy that relies on interest rates being a little higher… those with money in cash, generally our nation's retirees.  And it is not as though they are a small and quiet group… anymore.  Over 60s make up over a quarter of our population these days, so the impact of an interest rate cut on their ability to spend should not go unnoticed.
Ad. Article continues below.
The GFC had a terrible impact on the wealth of today's retired and nearly retired.  And six years on from the worst of it, some are only just starting to be able to contemplate living out the retirement dreams that might have seemed so close in 2006, yet so far away in 2009.  It bruised investment confidence for many in the older generation in a way that is still being seen in investment risk profiles that now lean increasingly towards cash, despite low cash returns.
In a nutshell, many retirees have been scared into keeping a good portion of their income producing assets in cash-related investments, hoping to be protected from risks to their capital (like those we saw a few years ago such as inflation and investment risks).  They strive to achieve good returns on their retirement benefit but want to have access to their capital to meet unexpected expenses or to leave some money as a bequest.  Cash performs well under many of these demands.  But, a low and lowering interest rate environment certainly doesn't make it easy for self-funded retirees.
How long will the rates stay this way is anyone's guess – according to Reserve Bank Governor, Glenn Stevens, it will be long enough to add further support to demand in the economy…
So I have to ask today – did the interest rate cut affect you negatively rather than positively or were you happy to see 0.25% reduction in interest rates today?  
Important information: The information provided on this website is of a general nature and for information purposes only. It does not take into account your objectives, financial situation or needs. It is not financial product advice and must not be relied upon as such. Before making any financial decision you should determine whether the information is appropriate in terms of your particular circumstances and seek advice from an independent licensed financial services professional.