Warning to shoppers shifting away from cash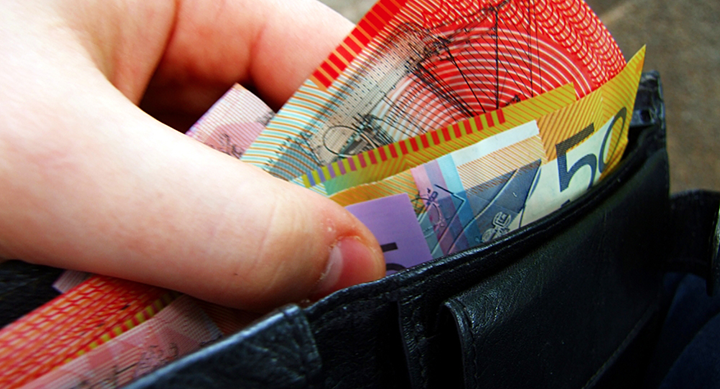 You could be one of the cash-strapped Australians racking up a huge credit card bill because you're struggling to buy groceries and pay bills with cash.
According to new figures released by finder.com.au, which surveyed more than 2,000 Australians, at least 25 per cent of all credit card spending is made by credit card while a further 16 per cent use the card to pay their bills and at lest 10 per cent indulge in entertainment with the card instead of cash.
While it might not be uncommon to use your credit card for such things, with Australia's credit card bill sitting at a jaw-dropping $51.3 billion it is of concern because it means you aren't always clearing that credit card debt at the end of each month… And before you know it you could be up to your eyeballs in it.
Consumer finance expert Lisa Montogmery told The Daily Telegraph that paying with plastic makes it more difficult to monitor your spending habits.
"Consumers have made almost a full transition to cashless transactions and this has naturally included the weekly grocery bill," Montgomery says. "The downside of this is that when you spend on a card, it's easy to overspend as you are not limited by a cash amount in your wallet."
Ad. Article continues below.
Back in September, the ABC highlighted that credit card bankruptcies could be the next big banking scandal.
Many credit cards have an interest rate of around 17 per cent (or more), which means if you are unable to wipe the debt off your card at the end of each month you are unlikely to escape those nasty interest charges.
According to finder.com.au spokesperson Bessie Hassan, "The average Australian credit card has $3,095 in credit card debt, 63 per cent of which is burdened with accruing interest."
Do you prefer to use cash or credit when doing your shopping? Are you able to clear any credit card debt in full at the end of the month? Do you have any tips that can reduce your way of spending on credit cards?
Important information: The information provided on this website is of a general nature and for information purposes only. It does not take into account your objectives, financial situation or needs. It is not financial product advice and must not be relied upon as such. Before making any financial decision you should determine whether the information is appropriate in terms of your particular circumstances and seek advice from an independent licensed financial services professional.