Want to make money one the side? Here are 8 ways to get cash right now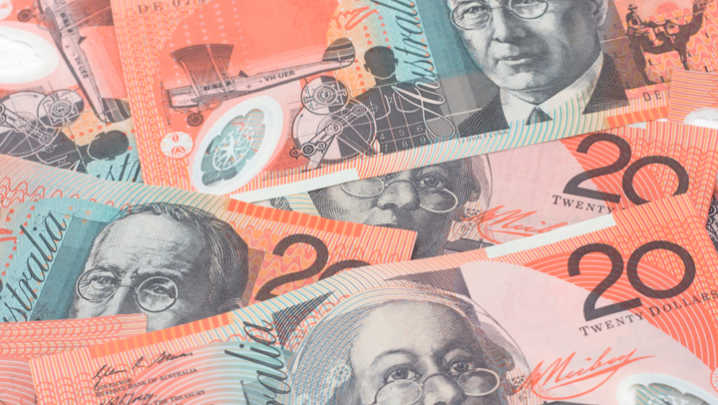 It's the first weekend of spring and you know what that means: spring cleaning. If you're looking to make some extra cash this weekend, the key could lie in the stuff you have lying around your home, and even in your own two hands.
The internet has made it easier to find people to buy your stuff or give you money for your time.
Here are some of the best ways to get some cash ASAP!
1. Airtasker
Ad. Article continues below.
Airtasker is an online odd-jobs board. All you have to do is browse through available work, find a task that's right for you by selecting your location and keywords that match your skills.
Once your offer has been accepted by the person, you will be notified via email. Then you complete the task and liaise with the 'employer' and get paid via your bank or PayPal account.
Some of the jobs on offer are changing light bulbs, fixing leaking taps, painting, sanding, walking dogs, mowing, pruning, water, weeding and fertilising.
2. Pet-sit
Ad. Article continues below.
You can offer your services as a pet-sitter for a small fee to people in your local community. If you're a little brave you can even create a free listing on Gumtree and list the suburbs you are happy to service. Just make sure your house is secure, you have removed precious items from the floor and you have emergency contact numbers for your nearest vet or pet hospital. It might be fun to have some furry (or feathery) friends around the house too!
3. Rent yourself!
Australian organisation, www.grandmasforhire.com.au is a service that provides loving grandmas to families for babysitting, after-school care, housekeeping, companions and caring. It is a paid service so by contacting the organisation on (02) 9984 7813 you can start sharing your services to families who need a loving influence.
4. Set up an online store on eBay
Some of you may have purchased things off eBay before, but have you ever set up your own shop? You can create an eBay profile and sell things you've got lying around at home, unwanted furniture or any of the things you have made. We actually know of one lady who has begun buying tid-bits online like fake eyelashes, USB sticks and so forth who is selling them for a small profit and the business is booming!
Ad. Article continues below.
Start the bidding at 99c and set a reserve price. Your item won't be able to be sold unless you reach your reserve, which is the ideal price you'd like to sell it for. Sometimes you might get over what you thought you would.
5. Complete online surveys and participate in market research
Australian companies like Farron Research, Q&A Research and Survey Compare all offer remuneration, supermarket vouchers, shopping vouchers or free products for your participation in a survey or questionnaire… It's that easy! It won't pay many bills but it is a great way to earn a little extra cash.
6. Get selling on Gumtree
If you're more interested in a fixed price than an auction and don't want to pay for it, Gumtree is another great option. You can list your ad for free, ad photos and a description, and set your price. Gumtree has become more popular of late particularly for its second hand goods.
Ad. Article continues below.
The advantage of using Gumtree is that if your item sells, you pocket the full amount. You can even list things in their freebie section if you want to give stuff away but don't want to lug it somewhere.
7. Sell your handmade wares on Etsy.com
Etsy is a boutique-style online shop full of unique handmade goods, vintage items and craft supplies. Here, you can open your own "Etsy shop" for no cost and sell specially made products like your knitting or sewing, or other types of crafts you enjoy. If someone's ever told you that you should sell your art or crafts, this is the place to do it.
The website is often where people will go to find unique gifts for themselves or others so you will find that you may not have repeat customers, but they might tell their friends about your great products.
8. Uber
Got a car? Turn it into a money machine. Uber lets you work your own hours and as much or little as you like, and you can actually earn a fair amount of money. All you need is a relatively new car, insurance and to sign up here.
9. Get your money back
Have some items around the house you've never use with the price tag still on? It could be worth taking them back to the shop and getting a refund. You may be surprised how many items you have that are just collecting dust.
10. Rent out your house
If you don't mind dealing with people or you travel often, you could consider renting out a room in your home temporarily onAirBnb or permanently on Flatmates. If you live in a major city or metro area, renting your room give you upwards of $150 per week. Even if you're home, you can rent a spare room to travellers and in most cases they won't need anything from you but a bed to sleep in.
11. Sell your skills
If you have any freelance skills then you might be able to earn some money on Elance, Freelancer.com, and oDesk. Websites and businesses are always looking for people to help them out!
Tell us, how have you made money on the weekend?
Important information: The information provided on this website is of a general nature and for information purposes only. It does not take into account your objectives, financial situation or needs. It is not financial product advice and must not be relied upon as such. Before making any financial decision you should determine whether the information is appropriate in terms of your particular circumstances and seek advice from an independent licensed financial services professional.