Want a regular pay cheque in retirement?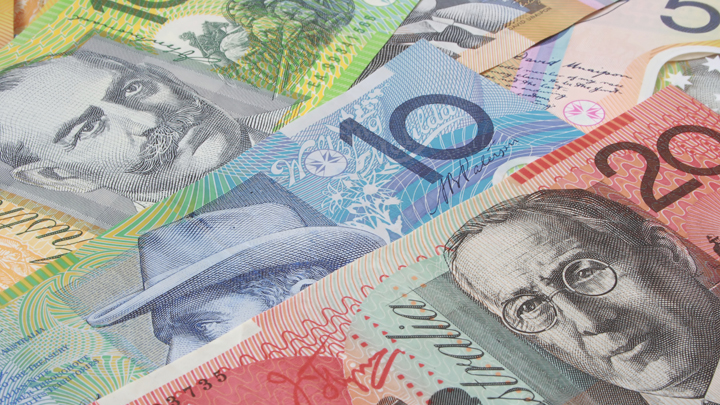 What difference would it make to your peace of mind to have regular income in retirement? You don't have to go back to work to make it a reality; a regular pay cheque is possible when you know how to manage your money.
In recent years we've all been a little shaken up by the idea of the impact of volatile markets on our finances and investment strategies. To make sure you have the retirement you want, choose investment options that provide a regular income over the long-term and avoid the loss of financial confidence if markets perform badly.
One possible solution is to invest your super in an account based pension with a protected income benefit which provides an income for 10 years, 20 years or for the rest of your life. This means you can ensure you'll always have enough money to cover those never-ending bills, or that your annual holiday fund gets a healthy boost so you can really enjoy yourself. You will receive a minimum amount of income at set times, even if the market performs poorly, and sleep a little better at night knowing you're in control.
How does it work?
Ad. Article continues below.
A Protected Income guarantee is an account based pension with a diversified portfolio of shares and bonds however the difference is that you're choosing to receive a regular income payment regardless of how investment markets perform. This could be 10% per annum over 10 years, 5% per annum over 20 years or 5% per annum over your lifetime. There's even more flexibility in how your regular income payments are made, with the choice between monthly, quarterly, every six months or annually.
How am I protected?
Your payment level is maintained, even if the underlying investment goes down. Even better, if your underlying investment increases then your minimum payment level can also increase and stay at that level. It's an alternative investment option for those who want the opportunity to grow their wealth with an account based pension but want the confidence of a regular income.
Ad. Article continues below.
How much can I expect to receive?
An account-based pension with protected income will guarantee that you will be paid at least:
10% pa every year over 10 years.
5% pa every year over 20 years
5% pa every year for the rest of your life if you start receiving income payments after age 65. If you receive payments prior to 65 payments will be 4%.1
Like other investment strategies, the overall performance of your investment will be determined by the option you have chosen. You won't miss out on a well-performing market; if the investment market increases then each year these products will lock in the same percentage of that higher account balance. Yes, this means you will lock in the higher income for the rest of your life. With a Protected Income guarantee if the investment markets decrease, your income level will not – you effectively get the best of both worlds and the confidence of a regular income payment when it suits you.
Interested in learning more? For more information on a guaranteed pay cheque and to find out if this is the investment strategy for you, visit MLC's website by clicking here.
Ad. Article continues below.
This article has been sponsored by MLC. IT provides, what we feel, are valuable insights to help you make informed financial decisions. For more information click here.
Important information and disclaimer
This article is intended to provide general information only and has been prepared by MLC Limited ABN 90 000 000 402 (AFSL number 230694) without taking into account any particular person's objectives, financial situation or needs. Investors should, before acting on this information, consider the appropriateness of this information having regard to their personal objectives, financial situation or needs. We recommend investors obtain financial advice specific to their situation before making any financial investment or insurance decision.
Ad. Article continues below.
MLC MasterKey Investment Protection is issued by MLC Nominees Pty Limited ABN 93 002 814 959 AFSL 230702 RSE L0002998, as trustee of The Universal Super Scheme (ABN 44 928 361 101). You should obtain a Product Disclosure Statement at mlc.com.au/pds/mkspf or by phoning 133 652 before making a decision to invest in this product.
Changes we may make to your protection
We may need to change the protection features even after you've started your protection. Changes can happen at any time as a result of legislative or regulatory changes. Otherwise the changes listed below can only happen if certain events happen first, e.g. material or adverse long term changes in market or demographic conditions. Changes that may be made include:
the fee you pay for protection, however it won't exceed 7% pa
switching your protected account balance in to a new investment option
only allowing future contributions to a different investment option to the one you've chosen
how often market gains may be 'locked-in', but the lock-in will be at least every two years
reducing the withdrawal limit if you choose Protected Capital
stopping or restricting the addition of new investments into your protection; and
reducing your protected income payments, if you choose an income for life, but by no more than 20%.
If any of these changes occur, we'll let you know before the change is made.
Important information: The information provided on this website is of a general nature and for information purposes only. It does not take into account your objectives, financial situation or needs. It is not financial product advice and must not be relied upon as such. Before making any financial decision you should determine whether the information is appropriate in terms of your particular circumstances and seek advice from an independent licensed financial services professional.