This could be the key to making your shoes last longer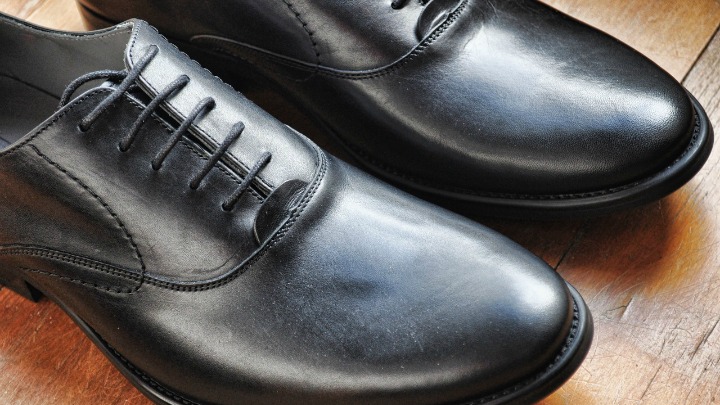 As the saying goes, it's the shoes that make a man. And if that really is the case, then you want to make sure what you pop on your feet are in tip-top condition. These tips will have your shoes looking as good as new for as long as possible, and it won't break the bank.
1. Invest in some good shoes first
Now, it's all well and good to say these steps are going to make your shoes last as long as possible, but it's important to point out that not all shoes are the same. A pair of leather loafers are clearly going to out-live a pair of thongs from the supermarket, aren't they? The point is, it's important to invest in a good pair of shoes because the higher quality they are, the more likely they're going to last anyway.
2. Treat them with kindness
Our shoes get a good thrashing, don't they? Whether they're taking us from A to B on a daily commute, or through the mud and dirt on a leisurely hike, the way we treat them can impact how long they last. So be kind with them, clean them regularly and polish them if you see they've been scuffed.
3. Protect them
From polish to waterproof sprays, there are a whole host of products available that protect our shoes from the elements. You don't need to fill up a whole cabinet of shoe-caring products, but think about which key items might be a good fit for the types of shoes you're trying to extend the life of. Instead of telling people not to step on your blue suede shoes, perhaps you might want to give your pair light brush and then a spray them with a protector. The same products are also available for leather and other delicate materials.
Ad. Article continues below.
4. Polish, polish, polish
If you love your leather shoes then you'll learn to live by this mantra: polish, polish, polish. Don't let this become a once in a blue moon activity. As soon as you take your new stylish footwear out of the box, give it a good polish, and do the same each time you wear them. This will ensure that they're moisturised and conditioned, stopping the fibres from breaking down as quickly.
5. Keep them dry
If you find yourself caught in the rain in your favourite pair of stylish shoes and are worried that they're ruined forever, don't worry, there is hope. When you get home, slip some newspaper into the shoes and let them dry. The paper will help absorb the moisture slowly and thoroughly. Don't be tempted to reach for the hairdryer, though, this can do some serious damage.
6. Add extra rubber
One of the easiest ways to ruin a good pair of regularly-worn shoes is to wear down the rubber sole. Once your heels go or a hole appears, that often means the shoes are ready for the bin. But if you protect your rubber sole before you even begin to wear them, you can ensure that they last even longer. Either visit your local cobbler or shoemaker and ask them to add an extra piece of rubber over the sole, or purchase pieces of rubber from your local hardware shop and glue them to the bottom of your shoes.
7. Hand wash
You might feel tempted to throw some of your canvas shoes in the washing machine, or not wash them at all, but the best and the most gentle way to wash this type of footwear is to pop them in some warm soapy water and wash them by hand. They'll look as good as new in no time and won't be damaged by the heat in the machine.
Do you have any tips on how to protect your shoes so they last as long as possible? Let us know in the comments section below.
Important information: The information provided on this website is of a general nature and for information purposes only. It does not take into account your objectives, financial situation or needs. It is not financial product advice and must not be relied upon as such. Before making any financial decision you should determine whether the information is appropriate in terms of your particular circumstances and seek advice from an independent licensed financial services professional.