These are the things you consider in your 60s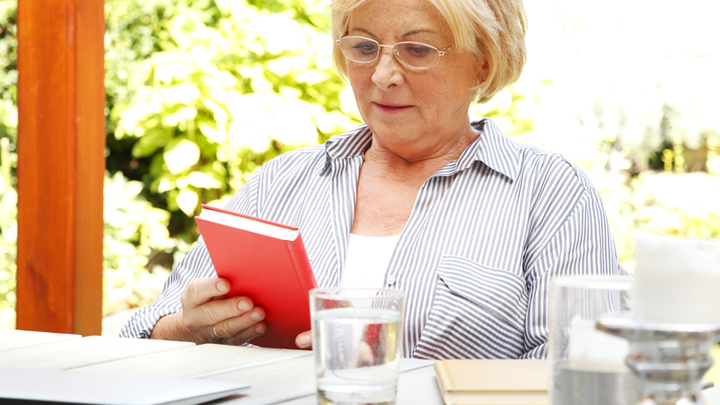 I am 60ish and still working full time.
Parents worry about the financial safety of their family
As the mother of Adam and Meg, both in their 30s, I have had first-hand experience at attempting to give my Meg some financial tips. Meg and her husband Jason pool their salaries, Jason is the details person so he does his research to make sure they have the best mortgage package.
I discovered that Meg, who is busy holding down a full-time job, managing two small children and continuing her tertiary studies just does not have time to get her head around what she needs to do to make sure their little family is protected if she cannot work.
I want my family to be safe
Ad. Article continues below.
I needed to talk to Meg about the fact that she did not have any protection to ensure those mortgage payments could continue to be paid if she had an accident or had a severe illness and could not work for a period of time. As her mother I worried that she had no income protection and trauma insurance. I know, as her parents, we will feel responsible to provide the financial support needed to ensure they keep their family home. Big tip here, I can pay her premiums! So she is now covered fully for her income, has a $300,000 trauma policy and her life insurance and total and permanent disability (TPD) cover are looked after in her superannuation fund. My family is safer.
The journey with Meg has not been a smooth one and financially she hadn't been good at budgeting her money. The time I spent with her discussing this was good for both of us and she now manages the family financial affairs with Jason. Meg also learns from real life examples from those who have gone through the same journey.
Never too young to think about estate planning
Meg and Jason did not have Wills; at their age they felt they would do this later. We have two small grandchildren, and I told Meg that a Will is the legal document used to make provisions for Guardians for children under 18. It is in this document the chosen Guardians are appointed and financial provisions are made for the care and schooling of my grandchildren. If these provision are not made and both parents die, leaving children who are under 18, the Public Guardian and Trustee will be the ones deciding who can care for the children. This is not what our family would want to happen.
Ad. Article continues below.
Perhaps I had better start planning for my own protection
All this made me have a good look at my own planning as I am nearing retirement and need to make sure my wealth is established in such a way that I will be able to access a tax-effective retirement income. Now is the time for me to consider putting as many of my savings and investments inside Super using what is called the "bring forward provisions". I will be considering a 'transition to retirement' income from my superannuation fund that is tax-free.
Importantly we are starting to think about whether we should downsize from our large family home to a smaller property with less maintenance. We have enough energy now to deal with the stress of a move and may not have the same energy in a few years time.
Maybe now is also a good time for me to consider whether we should be looking at the "over 55" communities in our region rather than are retirement home, especially one that has access to support if it is needed.
We are also looking at the investments in my super fund, maybe I need to make some changes to focus on income a little more than capital growth? My portfolio has an asset allocation of 80 per cent in shares and listed property, and 20 per cent in cash and fixed interest. While I still want the value of my investments to grow I would like to take a bit less risk.
Ad. Article continues below.
The last time my children hear my voice is when they read my Will
My husband and I also need to update our Wills. What has changed in our circumstances to require this? We gave our son a relatively large sum of money to assist with the purchase of his first home. We have not needed to give Meg the same support so our new Wills need to include an 'equalisation' clause to ensure the bequests to our children take into account the gift to Adam. The amount of the gift is documented and this document is going to be retained with our Wills.
All of this feels like spring cleaning, not a bad idea at this time of the year!
What do you have to consider? Have you got everything planned?
Important information: The information provided on this website is of a general nature and for information purposes only. It does not take into account your objectives, financial situation or needs. It is not financial product advice and must not be relied upon as such. Before making any financial decision you should determine whether the information is appropriate in terms of your particular circumstances and seek advice from an independent licensed financial services professional.