The ultimate retirement checklist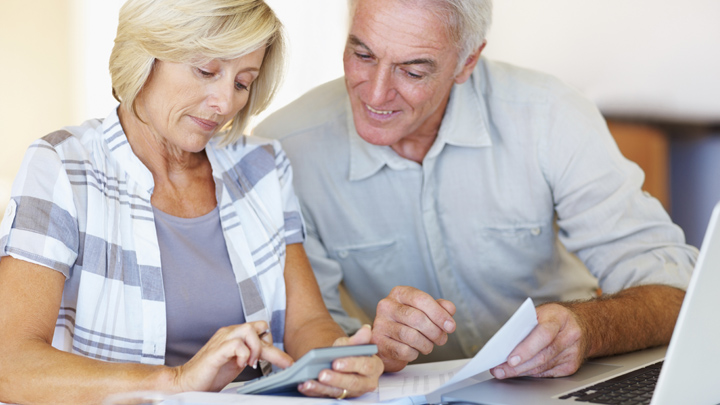 You've said you'd do it for years but now you really want to – you want to retire. Whether you're 60 or 75, retiring is never going to be straightforward, but it can be easier with some prior planning and foresight. We have compiled the ultimate pre-retirement checklist so you can start today. Planning your retirement will give you the best chance of achieving the financial security and the lifestyle you want in the years ahead. It also helps you take control of your own life.
Life expectancy
Let's not beat around the bush: your life expectancy will play a role in how long you can expect your retirement savings to last. If you only plan to live to 75 but you end up living to 95, that's 20 years you didn't account for. The average Australian life expectancy is 82.1 years.
Ad. Article continues below.
Consider these questions:
• Are you or your partner ready to retire from full-time work?
• Are there other work goals that you would like to achieve?
• What will you do when you retire?
• Have you considered part-time work so you can transition to retirement?
• Have you thought about taking long-service leave or a long holiday before retiring permanently?
• Have you developed or decided on meaningful activities to replace work?
• What are some of the changes you might encounter in retirement?
• What can you do now to minimise problems in retirement?
• What are your financial circumstances?
• Are you supporting dependent children?
• How long can you live on your savings?
• Are you eligible for an age pension or part age pension?
Goals
Once you've decided and answered all the above questions, you need to make some goals. Perhaps one is to leave your full time work and transition to part time within a year, or perhaps it is to join in with a community group. Forget what you may have seen happen to your friends or family, your retirement success can be as great as you make it.
Ad. Article continues below.
Prepare for the next stage of your life
It is not the greatest idea to completely cut yourself off from work and your colleagues and what's familiar to you when you decide to retire. If you do this, you could lose your sense of happiness and purpose. Find somewhere to volunteer or socialise before you retire so you can see if it's for you. You need to decide how you will be spending your time and you can:
Learn a new skill – a language, a TAFE course, a hobby
Create a business from home to supplement your savings/pension
Volunteer locally – Possibilities include service organisations, environmental groups, older people's organisations and school and church groups. Check out Seek Volunteering here
Babysit family members
Travel for a period or indefinitely
Live overseas
Ad. Article continues below.
Think about the adjustment time you'll need
Adjusting to retirement can take a little while as initially it can feel like a honeymoon period. You're having fun with all your free time but suddenly it can feel like you have too much time and too little to do. As mentioned above, one of
the best ways to help yourself adjust to retirement is to develop meaningful activities and a purposeful, fun and exciting routine. Just having something to look forward to in your week can make all the difference. Remember: retirement should be a time of relaxation – you've paid off the home and the kids have left home.
Health
Your health is crucial to the quality of your retirement so it's important to have all necessary checks before taking the leap. Growing older and retiring doesn't mean you will be sick or disabled, in fact, this could be the time of your life where you can truly focus on your health and wellbeing. Here are some examples of what you can do to make sure you stay well and happy for many years to come:
Ad. Article continues below.
Eat well and cut out junk food and soft drinks, cigarettes and alcohol
Exercise – yoga, Pilates, tai chi, aqua aerobics + walking regularly
Keep your mind active with books, crosswords, puzzles, game apps and facts
Medical check-ups – find all the typical tests here
Money
Where you're getting your money from and how much is crucial to your living standards in retirement. If you have assets and a super fund, it's worthwhile speaking to a financial advisor. If you simply have super, are continuing to work and transition slowly, or you only have a pension, consider these questions:
What is my total net worth?
What am I spending each year?
What will my sources of income be when I retire?
What do I plan on spending after retiring? Cars, holidays, gifts?
Have I had all my health checks and will there be medical expenses in the future?
Ad. Article continues below.
Changing where you live
With retirement comes a lot of changes, particularly in your living situation. You may find that you want to downsize or move into a lifestyle village to be around likeminded individuals. So what are your options?
Staying in your own home

Will it be suitable in the future? Is it too big or too small? Too many stairs?
Can you afford the maintenance costs? Will you be able to pay for adjustments later on such as hand rails and stair lifts?
Are there essential services around? Will it be easy to get around if you sell you car?
Can you easily participate in social activities from that location?

Moving

What accommodation will suit your needs? Retirement village, assisted living, buying or renting a new house? Perhaps living overseas and moving things to storage?
Where are the shops and medical services located? Is transport nearby?

Retirement/lifestyle villages

Check out the facilities of places you like the sound or look of. What are the average ages of the residents? You probably won't like a lifestyle village if everyone is in their 80s and you're only 60.
What amenities and activities are there?
What are the ongoing fees and levies?
What are the rules and regulations?
Ad. Article continues below.
Financial entitlements
When you are of retirement age (see here), you may become eligible for reductions to services and bills such as:
State-issued Seniors Card
Age pension
Veterans service pension
Seniors Health Card
For more information on benefits for older Australians, visit the Human Services website here.
Ad. Article continues below.
Important websites
ASFA retirement income standard
The Association of Superannuation Funds of Australia (ASFA) offers a quarterly benchmark so that you see how much you will need to fund your retirement.
www.superannuation.asn.au

Managing money in retirement
The Money Smart website has plenty of tips on how to save, invest, plus calculator to help with your planning before and during retirement. You can also find lost super and bank accounts here!
Ad. Article continues below.
National Information Centre on Retirement Investments

Provides information to assist people with modest savings who are investing for retirement or facing redundancy to make the best possible investment decisions they can.
Seniors and retirees
If you are over 55, retired or thinking about retirement, you might need to consider how your taxation and superannuation interests will be affected by the decisions you make about income, working and retirement.
https://www.ato.gov.au/Individuals/Seniors-and-retirees/
What did you do before you retired? How did you plan for it? Was it as easy or hard as you thought? Share your thoughts below.
Important information: The information provided on this website is of a general nature and for information purposes only. It does not take into account your objectives, financial situation or needs. It is not financial product advice and must not be relied upon as such. Before making any financial decision you should determine whether the information is appropriate in terms of your particular circumstances and seek advice from an independent licensed financial services professional.