The toughest time to retire is right now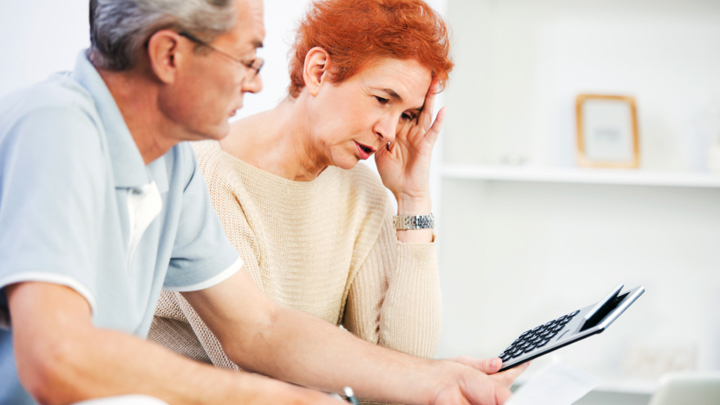 Global interest rates are as low as they have ever been. According to the latest Reserve Bank of Australia (RBA) data, in the US, UK and Japan interest rates are effectively at zero per cent. Across much of Europe, investors are actually paying the government for the privilege of lending to it financial worries are so great. And in Australia, our interest rates are at the lowest they have been for more than 50 years. We're all living in an interconnected world and Australia is far from immune to global woes. Low interest rates mean a tougher environment for Baby Boomers to grow their wealth, and live off their returns. And it is possibly the toughest time for retirement Baby Boomers will see.
Many baby boomers were enjoying the boom and getting excited about their possibilities for a moderately affluent retirement when the GFC came along and changed everyone's attitude to risk. People moved out of risky assets in droves, some too late as their values declined. But as the crisis subsided, attitudes to investing evolved. Some Boomers were confident enough to re-enter the market investing in property and shares. The prices again rose, and today we see a market with relative confidence in which many are prepared to take risk again.
But some have not recovered so well, or have not had the chance to invest in growth assets for a long enough period of their lives to build a solid capital base that they can generate an income from. Today's baby boomers only started building their superannuation savings in 1993, so will be the generation to benefit least from it as it emerges as a dominating force in the financial industry, even more so than today over coming years.
The average superannuation fund balance for today's retirees at retirement age is sitting well below what is considered adequate for retirement. Men have on average $197,000 dollars in their fund, and women just $105,000. This number is expected to grow as today's younger boomers have more time to accumulate their savings before retirement. But for those already there it is a tough environment we can only offer support for.
Ad. Article continues below.
According to The Association of Superannuation Funds of Australia (ASFA), the suggested superannuation balance for couples wanting to live a comfortable retirement sits at $510,000 and for a single sits at $430,000. It doesn't take a degree to work out that today's retirees have less than half or even a quarter of what they need.
And the realisation has all of the financial industry talking about what we can do about it to help those affected – you. It relies on the fact that retirees will need to seek support and guidance to get the best out of what they have.
Retirees are going to need access to growth assets to fund their retirement – particularly to fund their retirement for 30 years. Despite this many are heavily invested solely in conservative assets which could simply underperform and challenge their financial circumstances even more.
Retirees need to be aware of developments in the broader markets, and how their investments might turn out in different market scenarios (a good understanding of their capacity to take on some risk, if any) – and work with a financial adviser to map their income and expenditure properly and honestly to get the best out of their planning and financial management over and up to a 30 year retirement.
Be alert to the fact that retirement solutions are being enhanced and further developed that will support this growing demand for surety and growth in retirement. We are seeing a number of new products that are being designed with retirement pressures of growth, income and risk management in mind. There has never before been a retirement generation that has demanded this and it is only now that the needs are strong enough to drive many financial companies to further support them.
Ad. Article continues below.
How do you feel about the financial challenges facing you in retirement? Do you feel like you could be part of the toughest retirement circumstances for future decades?
This article is intended to provide general information only and has been prepared without taking into account any particular person's objectives, financial situation or needs. Investors should, before acting on this information, consider the appropriateness of this information having regard to their personal objectives, financial situation or needs. We recommend investors obtain financial advice specific to their situation before making any financial investment or insurance decision.
For more information contact MLC by clicking here.
Important information: The information provided on this website is of a general nature and for information purposes only. It does not take into account your objectives, financial situation or needs. It is not financial product advice and must not be relied upon as such. Before making any financial decision you should determine whether the information is appropriate in terms of your particular circumstances and seek advice from an independent licensed financial services professional.