The simple ways you can make money fast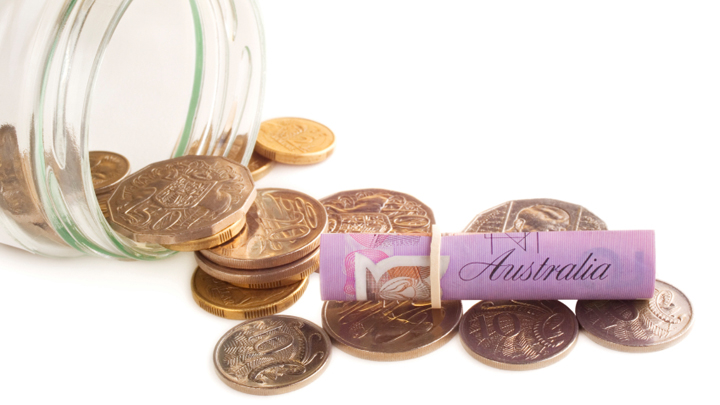 Need some extra cash? Need it now? There are plenty of options available to you if you are looking to make money quickly. From selling household items to doing the occasional odd job, it might not be a long-term plan, but it could see you through when things are tight.
1. Selling your household items
A quick and easy way of making a little bit of extra money is to sell your household items. Those that are valuable and in high demand will yield the greatest returns, but it doesn't always have to be like that. If you have CDs, DVDs, books, musical instruments, toys (collectible or not), electronic equipment, crafts etc. that you no longer need or want, consider selling them.
a. How you can sell
There are a few different ways you can sell your items. You can offload them to people you know, sell them in person, or opt to sell them online. There are several ways in which you can make a quick sale and you simply need to go for the option that suits you best.
Consider having a garage sale, going to a market or using online sites such as Gumtree or eBay.
b. Be competitive, but realistic
When it comes to deciding how much you want to sell your item/s for it can be tricky. You need to remove any emotion you have as the 'owner' of the product because that can skew the value. Think about what you purchased the product for new, then consider what someone today would pay for a similar product new. For example, if you want to offload that television you purchased for $800 new in 1995 and a new flatscreen LCD doesn't cost more than $200 at JB Hi-Fi, you might want to think twice about what you charge for your product, even if it is in mint condition.
Ad. Article continues below.
That said, you shouldn't deeply discount your items unless you desperately need the money. Things you should really hold out on include collectible items (old records, first edition books, rare paintings etc.) and items that are certified antiques (such as jewellery).
2. Other sales you can make
If you are good at scavenging those 'hard rubbish days' held in your local area might be a good opportunity to get out and see what's about. You might come across old bicycles, which can be sold used or for parts depending on its condition; furniture; or electrical appliances, which again you might sell for parts.
Alternatively, you might live in a state that gives refunds for your recycling efforts, which can give you a fast turnaround of cash. Collecting cans and bottles from around your home and/or in your local neighbourhood is one way, while another is hosting a 'BYO' beverage party with friends and when the party's over you can gather up all the bottles and cans and turn them in for cash.
Scrapping old items like computers, microwaves or washing machines is another way you can make some money. Often these items are made up of metals such as steel, aluminium and even gold, which can be sold to a salvage yard for them to sort and on-sell.
3. Doing odd jobs
If you're willing and able, there are bulletin boards (online and at supermarkets and community groups) that provide you with the opportunity to offer your services. There are even employment agencies specialising in temporary work, if that's what you want to do. Common jobs include:
Ad. Article continues below.
Basic office tasks
Yard work (such as raking leaves, mowing lawns, cleaning gutters etc.)
Picking up groceries or running errands for those unable to do so themselves
Doing chores (such as cleaning houses, helping someone pack boxes to move, ironing etc.)
Tutoring
Washing vehicles
There is also money to be earned in the occasional pet or house sitting job. When it comes to pets, professional boarding houses can get expensive and they can also fill up quickly if at peak holiday periods (like Christmas or school holidays). You might offer your services as a pet sitter if you like having a furry friend around.
You might want to consider private cab driving. Uber is a driving company that is connecting drivers with people who need a ride and are willing to pay for it. You'll need to own your own car if becoming a private cab driver is of interest to you and you must have a valid driver's licence, as well as meet other qualifications. While it takes a bit of time to get registered, there are many opportunities to make fast money once you are because the service is in high demand.
Have you done any of the above to make a quick buck? Has there ever been a situation where you have needed money in a hurry — what did you do?
Important information: The information provided on this website is of a general nature and for information purposes only. It does not take into account your objectives, financial situation or needs. It is not financial product advice and must not be relied upon as such. Before making any financial decision you should determine whether the information is appropriate in terms of your particular circumstances and seek advice from an independent licensed financial services professional.