The secret to financial freedom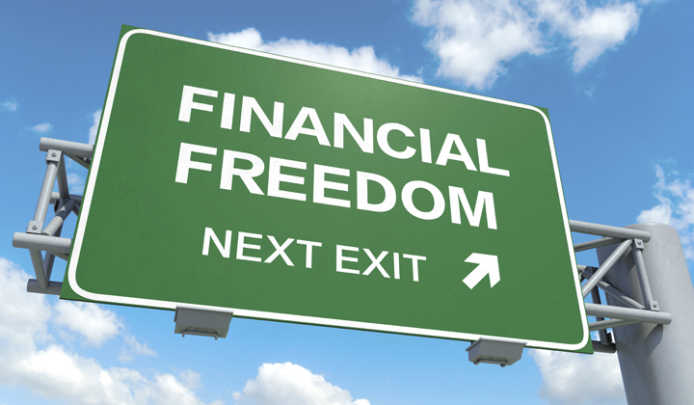 FF = PI – LE = > 0
Does the above equation remind you of your days in algebra class? Well, don't panic. It is a very simple equation to keep in mind when looking at financial freedom. Below is an elaboration of the equation.
Financial Freedom is = Passive Income – Lifestyle Expenses = An amount greater than zero
Passive income is the income that you receive from your investments. It may include bank interest (cash accounts or term deposits), the share market (dividends or trading), or property rental income. Dividends from an established business in which you are not actively working would also be passive income.
Your lifestyle expenses are those costs including basic living costs of food, shelter, transport, entertainment, travel, etc. It is what you determine that you both need and want, to live. For some people, lifestyle costs may be $50,000, for others it may be $100,000 or more. The country and city that you live in, along with your tastes will determine what you will spend. Donald Trump, with an income of $100,000 would not have financial freedom because his lifestyle greatly exceeds that amount of money.
Ad. Article continues below.
The solution to the equation is a number greater than zero otherwise your passive income will not exceed your expenses, At this point you would be running a deficit which means you would be depleting your capital. We know that governments are good at running deficits, but they have an easy solution, they just print more money. Unfortunately, we can't do the same unless we want to contemplate jail time.
There are only two solutions to resolve the equation:
1. Earn more passive income by increasing your investment capital.
2. Cut back on your lifestyle expenses.
Starting a business to earn more money or getting a job is not passive income because you actively have to generate income. When your financial freedom equation is greater than zero then, you have a situation where you don't have to work because you have to. It gives you greater freedom to pursue the things you love to do. Vigilance, however, is important because you still need to ensure that you don't squander your capital.
Sadly, very few have financial freedom when they retire. If you are still working or still have a business, build up your capital so that you will have a source for greater passive income in the future.
Do you have financial freedom? Or are you still trying to achieve it? What are you doing in your retirement for the years to come? Tell us below.
Important information: The information provided on this website is of a general nature and for information purposes only. It does not take into account your objectives, financial situation or needs. It is not financial product advice and must not be relied upon as such. Before making any financial decision you should determine whether the information is appropriate in terms of your particular circumstances and seek advice from an independent licensed financial services professional.