The sad and shocking truth about your pension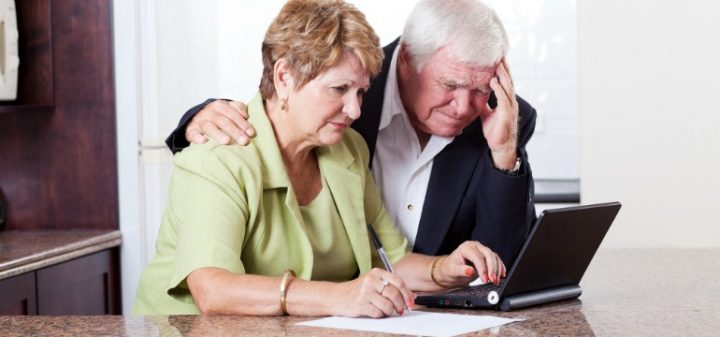 After doing your bit to provide Australia with 25 years of unbroken economic growth, apparently this is what to expect if you're about to retire on the age pension – Pension poverty.
According to a new study funded by the Benevolent Society, almost one third of Australians on the age pension are living in poverty. And why does this happen? It's because the base rate of the age pension is $794 a fortnight and the poverty line is not very fat from that – $851.
About a week ago, both the government and the opposition claimed credit for Australia's world-beating economic performance but no one can recall either the Prime Minister Malcolm Turnbull or Opposition Leader Bill Shorten claiming credit for the shortfall between the age pension and the poverty line.
How do you define pension poverty? According, Dr Mark Hearn is a lecturer in the Department of Modern History, Politics and International Relations, Macquarie University, "It's not too hard: for example, it's when an old-timer pours a bucket of tepid water over his body because he can't cover the cost of a shower."
While a majority of people seemed fixated by the government's craven backdown on reducing superannuation entitlements for the wealthy, few news media focus on the pension poverty report.
Ad. Article continues below.
Dr Mark Hearn says, "Great news: wealthy people will now only be able to put aside up to $100,000 a year and still be rewarded with a generous tax concession. But wait a minute: let's pause on 'tax concession', that glib piece of financial code. It links insidiously with another. A tax concession is somebody else's pension poverty. After all, governments can't fund everything, can they?"
"Indeed, like overheated lyrebirds, the Turnbull government and the Labor opposition extravagantly display their brilliant commitment to 'fiscal responsibility': they both claim credit for passing $6 billion in spending cuts through the federal parliament.
"Despite Labor's success in preventing cuts for those receiving social security payments, the Turnbull government's omnibus spending reduction bill will do its bit to deepen the pit of pension poverty.
"As the Australian Council of Social Service observes, "low-income families will still be hurt by the loss of the energy supplement from family payments. A single-parent family with two teenage children will lose $284 a year, or $5.50 a week". The march towards age-pension poverty often starts young, in entrenched patterns of poverty, " adds Dr Hearn.
A few years back the ABC's 7.30 reported on a recently-retired woman who was unable to pay her electricity bills. "Each winter night she exercised the free choice of penury: either turning on the radiator or the oven. She could not afford to do both," said Dr Hearn.
Ad. Article continues below.
"That woman was a retired school teacher. She educated our children. How did we reward her? Pension poverty."
Dr Hearn said, "Don't look to your federal government to provide shelter. They're too preoccupied with dazzling you with the bright plumage of fiscal responsibility.
"Although you'll be relieved to know that the Turnbull government has found a whacking $50 billion to publicly subsidise company tax cuts. Who says there's no role for government in the free market?" asked Dr Hearn.
"Now $50 billion would fund a few pensioners the price of shower, wouldn't it?
"You might have to be quick to scroll the headlines of pension poverty. The September 15 article disappeared from the ABC News web page within a few hours. Perhaps the article wasn't 'trending', and so quietly faded from site, so to speak.
Ad. Article continues below.
"History is like that; it goes into hiding, neglected in the stampede into the future. But that does not mean our history has gone away. It turns up everywhere, in a humble suburban flat, or encoded in the abyss between the age pension and the poverty line," said Dr Hearn.
What are your thoughts on the government's position when it comes to pension? How do you feel reading this article?
Dr Mark Hearn is a lecturer in the Department of Modern History, Politics and International Relations, Macquarie University. His full opinion piece can be found here.
Important information: The information provided on this website is of a general nature and for information purposes only. It does not take into account your objectives, financial situation or needs. It is not financial product advice and must not be relied upon as such. Before making any financial decision you should determine whether the information is appropriate in terms of your particular circumstances and seek advice from an independent licensed financial services professional.