The gift that keeps on losing: Millions wasted every year on gift cards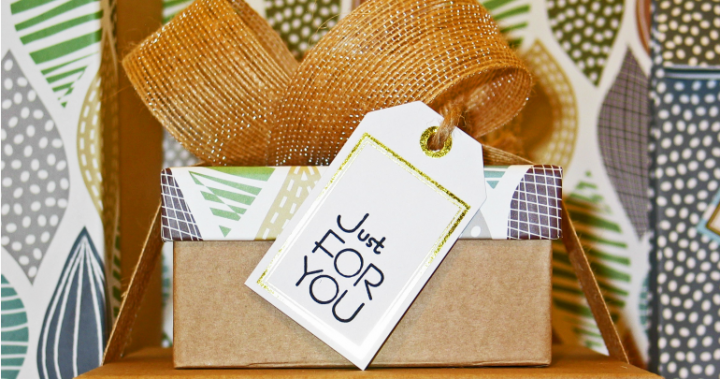 While not as personal as a thoughtfully chosen present, gift cards can be one of the most convenient presents to buy for the person who has everything.
They offer flexibility, the ability to delay purchases and buy sale or seasonal items, and also make great presents for distant loved ones because they're small, flat and easy to post.
And it seems Aussies love buying them. According to RateCity, some 34 million gift cards are bought every year.
The down side of the gift card equation, though, is that recipients are not always so diligent when it comes to using them, or spending the entire value of the card.
A finder.com.au survey of 2,005 people found that 14 per cent of respondents, equating to 2.6 million Australians, have let funds expire on gift cards in the past two years.
Ad. Article continues below.
This typically happens for a number of reasons.
"When you're given a gift card, a lot of the time you'll forget to put it in your wallet. In fact, you'll probably find they end up sitting in the card or envelope you received it in or lying around in a drawer for a few months," said Bessie Hassan, finder.com.au's money expert.
"Most of these gift cards can only be redeemed at a limited number of retailers, so if you don't regularly shop at these specific stores it can be easy to forget about it all together," she added.
The other way shoppers end up forfeiting their cash, said Ratecity's money editor Sally Tindall, is by only spending part of the value of the gift card.
"Often the balance left behind is never spent, and when the card expiries, retailers keep the difference," Tindall said.
Ad. Article continues below.
"While a couple of dollars here and there doesn't sound like much, collectively, Australians spent $2.5 billion every year on gift cards."
According to Tindall, the Commonwealth Consumers Affairs Advisory Council estimated that up to 8 per cent of cards are never used, which equates to up to $200 million in 'e-change' that is lost by Australian consumers each year."
Finder.com.au reported that the amount wasted each year on unredeemed gift cards was $70 million, so there is a discrepancy in the amounts. But whether it's $70 million or $200 million, Australians are wasting big dollars on the present that sometimes does not keep giving.
Some families like to impose rules around gift cards, such as the recipient sending a photo of the item purchased to the giver.
Other gift card givers like to politely remind people to use them.
Ad. Article continues below.
To get the most value out of gift cards, RateCity recommends checking the expiry dates of gift cards carefully. If it's not clear, ask the retailer to write it on the card or keep a copy of the purchase receipt.
The financial comparison website also suggests treating your card with the same care as you do cash, as it will not be honoured if the card is lost or stolen; and being clear what happens in the event that the retailer goes bankrupt – if in doubt, ask the retailer to confirm in writing.
Do you prefer to give gift cards or actual presents? Do you follow up whether the gift cards you gave, were in fact used?
Important information: The information provided on this website is of a general nature and for information purposes only. It does not take into account your objectives, financial situation or needs. It is not financial product advice and must not be relied upon as such. Before making any financial decision you should determine whether the information is appropriate in terms of your particular circumstances and seek advice from an independent licensed financial services professional.