The four habits to avoid for financial security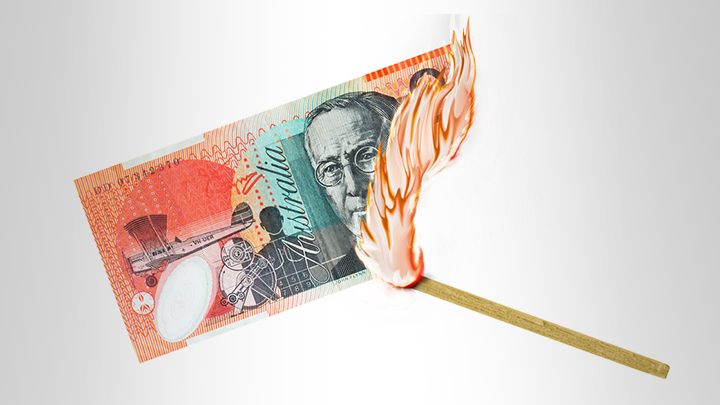 Everyone dreams of being financially secure. Money can be so stressful, especially as you get older and the prospect of retirement becomes a reality.
If you're not feeling financially secure it could be a range of issues – how much you've earned, how much you've saved, how much the cost of living is growing out of control.
But what if it was some of your money habits were affecting your financial security?
Turns out they very well could be!
Managing the money you have is vital to your financial security, which is why it's important to identify some of your bad habits!
Ad. Article continues below.
Here are four habits you should avoid to be financially secure.
1. Putting all your eggs in one basket
You know the old saying, you've heard it before. But it's a very important habit that could undermine your financial security. Instead of having all your money and investments tied up in one place, you should differentiate it. That way if one of your investments or funds fails or isn't working, you'll be able to recover through one of the others. If you investment everything in one place and something goes wrong, it's safer to have a second or third investments to fall back on.
Ad. Article continues below.
2. Not saving for your future
If you're thinking about retirement and haven't started saving, you could find yourself risk your financial security. Thinking about, planning for and saving for the future are imperative. There's no better time to start saving than now. The more you save, the more money you'll have when you're ready to retire and the more financially secure your retired life will be.
3. Spending too much
Who doesn't love a bit of shopping or splurging on eating out?  Spending money on little luxuries such as eating out, shopping and online can be the greatest budget busters and spending excessively is one of the quickest ways to damage your financial security. You should work out what your costs are and assess how you're spending your money. Instead of spending all your spare cash, try sparing some or putting it into an investment that will produce revenue over time.
Ad. Article continues below.
4. Investing in unsolicited investments
You may think quick, get rich schemes sound appealing, but they may not be the safest investments. There are few safe ways of investing and gambling and betting are definitely not safe choices. You should consider investing in a safer option such as real estate or stocks, but always consult a professional before you do. If it sounds too good to be true, then chances are it probably is.
Are you guilty of some of these habits? Would you consider yourself financially secure?
Important information: The information provided on this website is of a general nature and for information purposes only. It does not take into account your objectives, financial situation or needs. It is not financial product advice and must not be relied upon as such. Before making any financial decision you should determine whether the information is appropriate in terms of your particular circumstances and seek advice from an independent licensed financial services professional.