The easy-to-learn skills that could earn you extra money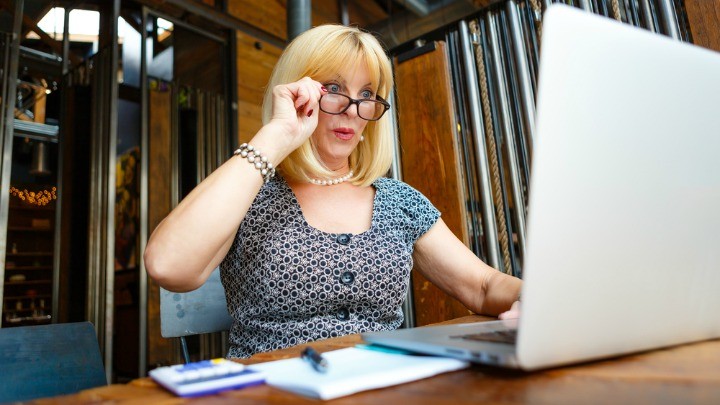 Earning a little bit of extra cash can be the difference between just getting by and living comfortably.
You might be thinking about what you could possibly do as an over-60?
Well, it turns out all you need is the Internet and the desire to learn something new.
Is it really that easy?
Apparently so!
Ad. Article continues below.
The Internet is not just a playground for Gen-Y.
Online, your age difference is insignificant. So don't let it hold you down and prevent you from learning something new.
Here are four skills you can easily teach yourself to earn some extra money.
Video blogging
Ad. Article continues below.
Who knew making a video and posting on YouTube could earn you money? In this day and age, that's exactly how it works.  Think of some topics you can create a video blog about – look at what some of the other video bloggers are doing and what's trending or popular on the Internet. It could take some time to build your viewers, but applying some tips (such as hair styling, make-up styling, cleaning tips etc.) can help you become even more successful. While writing a blog can be just as fun, research shows that videos online are more engaging than text or images. With some video editing skills you up your game even more.
2. Web design
It's at heart of every website, but web design doesn't have to be a complicated skill to learn. If you've got an eye and love to have fun overcoming challenges, then you'll fine web design both interesting and exciting. Creative people can thrive learning web design as it leaves so many possibilities for your imagination. WordPress is a good way to learn your way around web design, it's well renowned for being easy to manage and operating as a useful system for blogging and content management. Go exploring on the Internet and you'll find many guides and tips to help you on your way with WordPress. Why not learn how to create your own theme?
Ad. Article continues below.
3. Teaching English
Yes, that's right – your English speaking skills could be earning you money. Teaching English has become a popular way of earning money for European youth, and you could join in! There's plenty of money to be made giving online lessons to people in Asia. So what do you need to become an English tutor? It's easy – just good conversation skills, a computer, Internet access and Skype account!
4. Graphic design
Ad. Article continues below.
Images can be a great way to communicate your ideas on the Internet. Think about memes, those funny sayings or quotes on pictures we all share around on social media for a laugh. Imagine creating those and making money out of it? That's where graphic design comes into play. There are so many online tutorials that can help you learn graphic design, such as 1stWebDesigner. What about infographics? They can give people a graphic visual representation of information – quickly and clearly. Tools such as Easel.ly can help you create interesting infographics, and there's plenty of inspiration out there to give you ideas.
It's never too late to pick up some new skills.
Just think about how many people started learning skills as hobbies and now earn money from them.
Have you considered learning any of these skills? What skills have you learned that are earning you extra cash?
Important information: The information provided on this website is of a general nature and for information purposes only. It does not take into account your objectives, financial situation or needs. It is not financial product advice and must not be relied upon as such. Before making any financial decision you should determine whether the information is appropriate in terms of your particular circumstances and seek advice from an independent licensed financial services professional.