The clever trick that will have you keeping cool without adding to your air-conditioning costs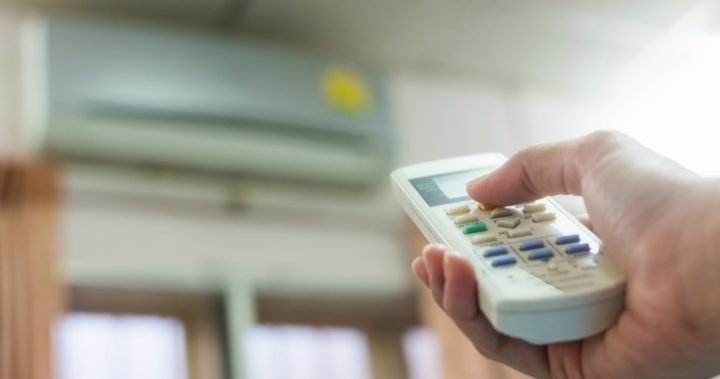 Living in Australia you would have started to notice the temperature rising, and with summer fast approaching you'll be wanting to stay as cool as a cucumber. Living through a hot summer without air-conditioning seems a tad unrealistic, but you all know air-conditioning can make up a big part of your power expenses. How does one stay chilled without wasting money?
Of course there is the importance of maintenance, using a fan, setting the temperature to the right amount and using a timer to help your air-conditioner work as effectively as possible, but have you heard about this little air-conditioning trick that could save you a fortune?
While sweltering through Australia's warm temps earlier this year, one Facebook user decided to share her top tip for keeping her house cool while not adding to her power bill, and it's super simple.
All you need is to make use of the 'Dry' setting of your air-conditioning unit.
This setting is said to remove the humidity from the air and runs the compressor at a reduced speed, which in turns saves you money on energy consumption.
Ad. Article continues below.
It also means your air-conditioner isn't blowing out as much cold air straight at you that can make it unpleasant for some who don't like things to be too cold.
Finding the 'Dry' setting
A number of air-conditioning remote controls have multiple setting options. The 'Dry' setting is usually the one where there is a water drop and the 'Cool' setting should be the one with a snowflake.
While the 'Dry' setting removes humidity, it does not remove all of the humidity from a room. The air in the room passes through your air-conditioner and the water vapor condenses on the evaporator. Dry air then exits the unit and flows back into your room.
With less humidity, you will feel cooler.
Are you using this trick? Does it make a difference to your power costs? Do you have any other tips to stay cool this summer? Share them with us.
Important information: The information provided on this website is of a general nature and for information purposes only. It does not take into account your objectives, financial situation or needs. It is not financial product advice and must not be relied upon as such. Before making any financial decision you should determine whether the information is appropriate in terms of your particular circumstances and seek advice from an independent licensed financial services professional.