Tax time is scam time. How not to get caught out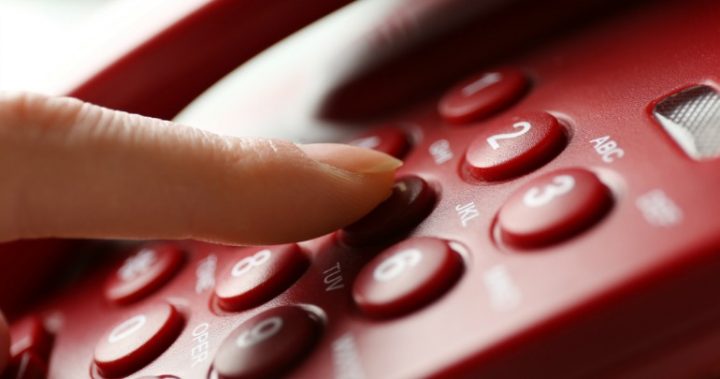 The Australian Taxation Office is warning Aussies of a caller ID impersonation scamming technique known as "spoofing" in the lead up to tax time as scammers continue to find inventive ways to con you out of your hard earned cash.
"People should be wary of emails, phone calls and SMS during tax time that claim to be from the ATO, even if it seems legitimate," warned Kath Anderson, assistant commissioner. 
"The large number of people lodging their tax returns means scammers are particularly active, so it's important to keep an eye out for anything that looks suspicious and protect your private information."
For most of us, when an unknown number pops up on our phone, the first instinct is to not answer but Anderson said if the real ATO was ringing, the number would show up on caller ID as "unknown" or "blocked".
"Scammers locate genuine ATO numbers from our website and project these numbers in their caller ID in an attempt to legitimise their call," she said.
Ad. Article continues below.
"[This] is a form of impersonation known as 'spoofing'…if [a phone number] appears, it's most likely a scam. If you're ever unsure about whether a call, text message or email is genuine, call us. If it's real, we will connect you with the right area of the ATO."
More than 48,000 scams were reported to the ATO between July and October last year and the number is on the rise according to Anderson. 
"We have already seen a five-fold increase in scams from January to May this year and typically expect further increases during the tax time period," she said. 
"Already this year, the ATO has registered over 17,067 scam reports. Of these, 113 Australians handed over $1.5 million to fraudsters with about 2,500 providing some form of personal information, including tax file numbers."
Anderson told a cautionary tale of one victim who lost close to $1M to scammers over the course of several months, even borrowing money from family and friends. 
Ad. Article continues below.
The ATO offered the following tips to avoid being scammed at tax time: 
Be aware of what you share: You should only share your personal information with people you trust and organisations with a legitimate need for it.
Stay secure: Keep your mobile devices and computers secure by changing your passwords regularly, keep your anti-virus, malware, and spyware protection software up-to-date and don't click on suspicious links.
Don't reply: Do not respond to any SMS or email with your personal or financial information.
 Recognise: If someone asks you for your bank account or personal details, or demands money, refunds or free gifts, be cautious. Also avoid requests in emails or SMS requesting you to click on a link to log onto government or banking digital services.
 Report: If you think you or someone you know might have been contacted by a scammer, or have fallen victim to a tax-related scam, contact the ATO on 1800 008 540. 
For more information on how to verify or report a scam, visit ato.gov.au/scams or for updates on the latest scams, visit ScamwatchExternal Link.
Are you ready for tax time?  
Important information: The information provided on this website is of a general nature and for information purposes only. It does not take into account your objectives, financial situation or needs. It is not financial product advice and must not be relied upon as such. Before making any financial decision you should determine whether the information is appropriate in terms of your particular circumstances and seek advice from an independent licensed financial services professional.