Ignoring it won't make it better… but there is a way forward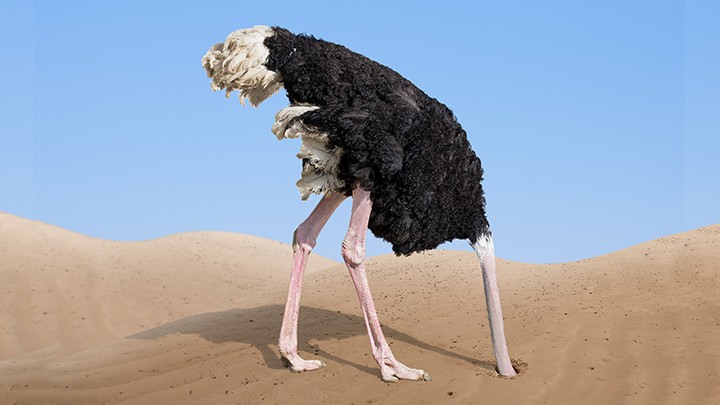 When your superannuation isn't at the level you would like it to be, there are two things you can do: ignore it, or put in place an action plan to improve it. For many, burying your head in the sand has gone on too long and is starting to cause concern. So we spoke to Julie French, a Financial Planner who works with members of Australia's biggest super fund, AustralianSuper, about the steps you can take at around sixty years of age to address what looks like a less than desirable super balance. She was adamant; it's not too late at sixty to make changes that can improve your circumstances.
Here are four things you can do to boost your super.
1) Set yourself some superannuation goals
This is where everyone has to start. Think about where your super is at now, and where you want it to go in coming years.
"Everyone is different – you have people who are relatively wealthy and people who aren't. People who have missed the super wave and only have a small amount in their accounts, and people who have saved hard, sacrificed and invested in their future," said Ms French. "To get started on improving things, you first need to understand where you are at".
Ad. Article continues below.
She recommended that people stop and take a snapshot of their circumstances in a very deliberate way.
"Consider what assets you have, what debts you have, what income you have and what if any, is surplus. Then, if you do have surplus, think about what the best use is for it. It is different for every person, but there are some general rules of thumb that help us prioritise whether you should use the surplus to wipe out debt, save it in super for retirement or spend it on lifestyle expenditure".
Once you understand where you are, then you can look forward at where you will be. If you are going to retire in 1, 3, or 5 years' time, what might be the end result be if you do or don't make changes now?
If you are past retirement and you aren't saving anything anymore, you still need to work out the numbers and consider your approach to living your life to its fullest while preserving money to support you through a potentially long life in the future. There are still things you can do to boost your super when you aren't able to earn an income anymore.
2) Manage your existing debt actively
Ad. Article continues below.
Most types of debt heading into retirement are considered "bad", and according to Ms French, should be avoided as much as possible.
"Credit card debt is very bad, because it is usually lifestyle spending or emergency funding with 13-20% interest being charged on it. It is good to get rid of it as soon as possible," she said.
"The only debt that is potentially good debt, is investment debt or debt that leverages you into investments that are going to provide you with a better return than the money will in the bank or in your hand. Ideally, your good debt helps you drive an income stream".
According to Ms French, this type of debt can be appropriate in retirement if it is doing what it is supposed to. "Many people get themselves leveraged into assets though that are not growing, and end up paying debt that is not driving a benefit," she says.
"If your investment property is not going to grow, you need to consider if it is appropriate to get rid of it". After retirement, you may only have a very small taxable income, so holding onto debt may also not be appropriate from a tax perspective.
Ad. Article continues below.
3) Assess your travel and leisure ambitions
Many people might want to get their retirement travelling done while they are young enough to enjoy it. But whilst it might be more appropriate to enjoy the travel lifestyle early in retirement, there is also an important consideration of balancing your travel aspirations with your need to service your retirement for the rest of your life.
That is, you still need to have enough assets and funding to be able to maintain your lifestyle as you move into retirement, and these might be overly depleted by too much travel early on.
"We all know deep down that at 80 you may not be able to head off and climb The Great Wall of China, so you might want to do it at 65 if it is important to you, because health is an issue that will affect everyone one day".
"When we draw up a budget, we ask people to set their plans and think about their desire to travel earlier in retirement, but it is then looked at against the bigger picture to weigh up the best use of the assets you have to get there. Cash flow is an important consideration. When you retire it is important to consider how you might spread out your trips and aspirations, and budget for them in a way that considers how much money you have, and for how long you might need your super to sustain you".
Ad. Article continues below.
4) Put in place strategies to boost your super knowing why and how you should
a) The first big strategy Ms French says everyone can commit to, to boost their super is to spend less money and save more. If you are still working, the best way is to go back to your goals and consider how you can use your current income stream to increase your superannuation asset.
b) The second is possibly using the income from your super fund to reduce your marginal tax rate.
"If you are over 60, you can consider drawing on a transition to retirement pension, to cover some of your living expenses at zero tax, whilst putting your salary or income into your super fund as a concessional superannuation contribution or salary sacrifice".
"If you were earning $50,000 PA, your marginal tax rate would be 34.5% (including Medicare), but using this strategy you could contribute $15,000 of it to super, to bring yourself under the threshold to 15% (the concessional rate)".
Ad. Article continues below.
c) If you are on a low income, it might be better to contribute after tax and take advantage of the government co-contribution entitlement.
d) If you can't contribute and you have no extra money, the best way to boost your super is to draw the minimum amount possible each year. The longer you can draw down the minimum, the longer the value will be retained and invested to grow.
e) Seek information through your super fund, whether it be general or more personal advice.
"Most super funds provide general advice through their fact sheets online and offer a general advice hotline where you can get some personal and general insight; personal advice is where you see a dedicated planner".
It can be tough to sit back from a superannuation account that is less than you'd like it to be. But the big question most people have to ask themselves today as they look at their super funds a little concerned (or even worse, ignore them) is, 'who is responsible for your retirement lifestyle?' It used to be that it was the government's responsibility. Then it became the employer when compulsory super was introduced. These days, many might consider it the obligation of each individual to take control of their retirement lifestyle and plan for it well ahead of time.
Ad. Article continues below.
Take charge, be aware, make informed decisions about how you spend your money now versus later, and you will be in much greater control of your retirement.
Julie French is an Authorised Representative (No: 1006369) of Industry Fund Services Ltd, (IFS) (ABN 54 007 016 195 AFSL 232514), who provides financial advice to members of AustralianSuper.
 This article contains general advice and does not consider your personal objectives, financial situation or needs. Before investing in any financial product you should read the relevant Product Disclosure Statement (PDS) and consider the appropriateness of any investment for your objectives, financial situation or needs. Tax rates quoted are as at Financial Year 2014/2015.
 This post has been sponsored by AustralianSuper, Australia's largest industry superannuation fund, managing more than $90 billion of members' assets on behalf of 2 million Australians and more than 200,000 businesses. It was written as we feel it offers invaluable insights into a topic important to the Starts at 60 community. For more information, please visit the AustralianSuper website.