Say goodbye to your money: A massive change is coming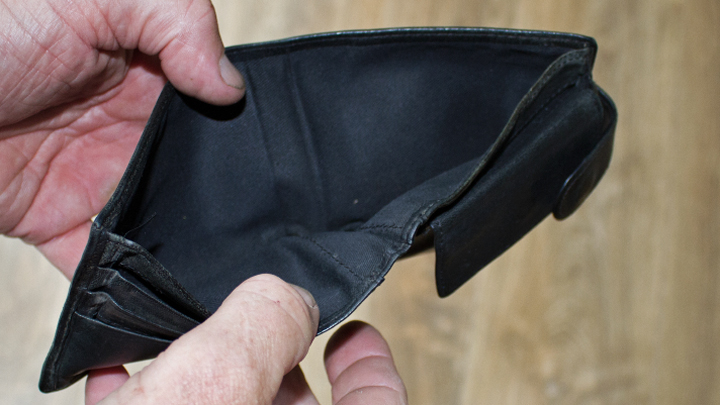 It's been suggested for a while but we never really thought even five years ago that the money would literally disappear from our wallets. But now it's not a question of if it will happen, it's when. According to a new study, we're quite happy to leave our wallets at home.
Lucky that then, as new research from Westpac has revealed Australian consumers believe the country will be largely cash free within seven years. The Westpac Cash Free Report found four in five of Australians agree making all electronic payments via a smartphone will soon become the norm. And we're already embracing it – over half of current the payments made in Australia are electronic.
By 2027, it's been predicted by you and I that 90 per cent of us will not hold cash in our hands, though it could even been sooner than that, with projections showing June 2022 is when Australia will be cash-free.
Is this a scary prospect of the world we're living in? That the main commodity of our world will soon cease to exist other than on a screen? Holding money in our hands makes it more tangible and allows you to feel the value of things. A digital world could throw savings goals into the wind, and perhaps breed a generation that doesn't know the true value of a dollar.
B&T Magazine reports that 4 in 5 (81 per cent) Aussie smartphone users agree the ability to pre-order an item using an app before picking it up will become the norm and 33 per cent of Australian smartphone users' believe their lives are made easier by apps by managing their finances.
Ad. Article continues below.
Westpac's Head of Consumer Deposits, Elliot Smith said, "Customers are at the heart of our business and we are committed to technological innovation and cashless options to make customers' lives easier. This includes providing digital offerings such as Cardless Cash, Fingerprint login and tap and pay, and investing in innovative start-up companies that are engineering smart solutions to everyday problems".
"Those businesses that do not provide a digital offering will be left behind".
What do you think? Do you feel that a cashless world would be bad? Or do you look forward to the day we can do away with coins?
Important information: The information provided on this website is of a general nature and for information purposes only. It does not take into account your objectives, financial situation or needs. It is not financial product advice and must not be relied upon as such. Before making any financial decision you should determine whether the information is appropriate in terms of your particular circumstances and seek advice from an independent licensed financial services professional.