Where to retire overseas if healthcare is high on your must-have list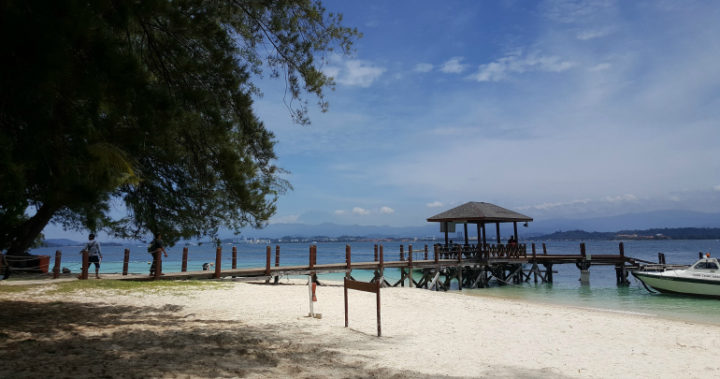 While the prospect of retiring overseas, and living in luxury in an exotic destination is a dream for many Aussies, concerns around the cost and quality of local healthcare can be one of the main deterrents against making the big move.
However, new research from International Living reveals that expats who have relocated to some of the top retirement destinations in the world praise the quality of care, friendly welcoming doctors and low costs.
The International Living Australia 2018 Global Retirement Rankings has ranked and rated 15 of the world's best retirement havens for Aussies using on-the-ground insights, hundreds of data points and years of research to classify them into 10 tailor-made categories.
When it came to the healthcare category, three destinations stood out for their high level of service and low costs.
And the winning countries?
Ad. Article continues below.
France secured third place in the healthcare category with a score of 87 (out of a possible 100). With incredible history, architecture, scenery, culture, food and a world-class healthcare system, it's no wonder Aussie expats are lapping up the joie de vivre and saying 'bonjour' to a life in France.
Barbara Digg, an Aussie living in France, said it gives her great comfort to know that between the national social security system (for which expats are eligible after living here for three months and legally reside here for at least six months a year) and private top-up health insurance, her healthcare is nearly 100 per cent covered.
"And the small fraction that isn't covered is barely noticeable because medical costs here are so low," she said.
"Equally reassuring, I don't worry that as I grow older I'll lose health coverage if a serious illness strikes or that I'll go broke in search of wellness. In France, the more serious your illness, the more comprehensive your national healthcare coverage becomes.
What's more, Barbara said, "French doctors are well trained and many of them speak English fairly well. Most hospitals are equipped with the latest high-tech diagnostic devices."
Ad. Article continues below.
Thailand took out second place when it came to great healthcare for Aussie retirees, with a score of 88. For those attracted to Thailand's tropical beaches, warm climate and laidback lifestyle can also look forward to modern healthcare facilities and English-speaking medical staff.
Expats Michael Cullen and his wife, Vivien, took early retirement in 2015, setting off to the Thai royal resort town of Hua Hin, where they now call home.
"Our in-hospital insurance, for a couple, cost $3,700 per annum or around $310 a month. Back in Australia it was closer to $470 a month. Our insurance also covers us for up to 90 days at a time if something happens whilst we are travelling outside Thailand," Cullen said.
"Quality dental and optical care is also readily available and well below what we were paying back in Australia. A recent trip to the dentist for a check-up, clean and X-rays cost Vivien $57. The clinic was modern and well-equipped; the dentist highly professional with excellent English."
Nudging Thailand out of the top spot by just two points, Malaysia was crowned the winning country in the healthcare category of International Living Australia's 2018 Global Retirement Rankings.
Ad. Article continues below.
Not only can couples live comfortably for $2000 a month, in the Southeast Asian nation known for its bustling cities, idyllic islands and lush rainforests, but they can enjoy excellent quality healthcare facilities.
The excellent healthcare is one of the reasons Keith Hockton, a former Sydneysider and his wife moved to Malaysia.
"It's among the world's best and cheapest and the doctors here have typically trained in the US or UK," he said.
"Due to procedures being cheaper here, about a third of what they cost at home, we have the most basic medical insurance coverage. We pay $1,300 a year and surgery of any kind is covered, provided you stay overnight. Thankfully it's rare that we use it, but, when we do, it's good to know it won't cost an arm and a leg!"
International Living's International Executive Editor, Eoin Bassett said "Our evaluation of the healthcare across the 15 destinations we compare and contrast in our annual Retirement Rankings, includes an investigation of the typical quality of care for expats, access to care and costs for care and medications in the communities where we recommend expats go."
Ad. Article continues below.
"In addition to a survey of specific prices for a range of treatments, medications and insurance, we also take into account the ease with which expats can access care. In the communities, we recommend in all the nations that top our list, expats can find excellent healthcare for a fraction of the cost back in Australia."
International Living's research into the best retirement destinations ranked by healthcare came as new figures around the spiralling costs of Australian healthcare were revealed.
Consumer watchdog choice found that over 70 per cent of Australians who do not have private health insurance, says it's because it is too expensive.
"With health insurance premiums up approximately 70 per cent over the past decade alongside of policies with a growing number of loopholes, it is clear private health insurance is no longer a good value option for many people," said CHOICE spokesperson Tom Godfrey. 
Are you concerned about the rising costs of healthcare and you factor this in to a decision to retire overseas?
Important information: The information provided on this website is of a general nature and for information purposes only. It does not take into account your objectives, financial situation or needs. It is not financial product advice and must not be relied upon as such. Before making any financial decision you should determine whether the information is appropriate in terms of your particular circumstances and seek advice from an independent licensed financial services professional.