What the ABS discovered about the state of retirement in 2016-17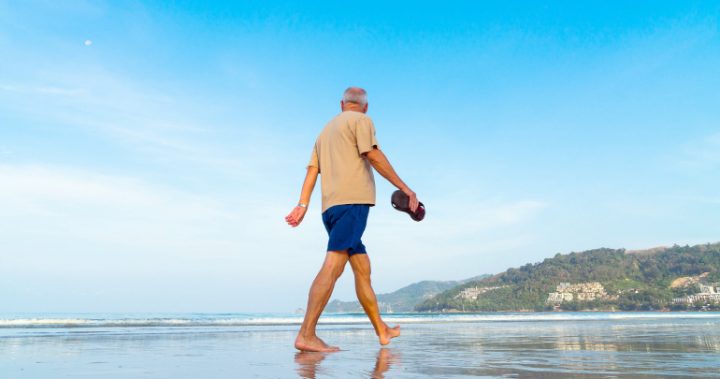 If you're dreaming of an early retirement – particularly if you're in sales –  you may need to wait it out for another couple of years, according to new data released by the Australian Bureau of Statistics (ABS) this week.
More Australians are planning to work longer, according to the ABS's 2016-17 Multipurpose Household Survey, with the age at which they intend to retire edging higher than ever before.
When are people retiring or expecting to retire?
"On average in 2016-17, Australians aged 45 years and over were intending to continue in the labour force until 65 years, up from 63 years a decade ago," chief economist for the ABS, Bruce Hockman, said in a statement.
"This is consistent with the continuing trend of people staying in the workforce for longer. A decade ago, around nine per cent of people aged 65 and over were employed. This has increased to around 13 per cent in 2016-17." 
Ad. Article continues below.
Sales workers are expecting to stay in the workforce longer than any other profession, with the average age for their expected retirement reported to be 66 years.
Community and personal service workers had the lowest average expected retirement age, at 64 years.
Meanwhile, the demand for part-time work looks set to skyrocket as Australia's ageing workers continue to move towards retirement.
"Of those intending to retire, approximately 37 per cent of people intended to leave full-time work and take up part-time work before retirement. Of these, 67 per cent planned to continue on with their current employer, 20 per cent intended to change their employer and the remainder did not know whether they would change employers," the survey found.
"Of those intending to work part-time and change their employer, 45 per cent planned to change to a different line of work, 25 per cent planned to work on a contract basis and 21 per cent intended to work more hours from home."
Ad. Article continues below.
What prompts Australians to retire?
The ABS also found in 2016-17, that the most common reason older workers retired were to gain financial security (38 per cent). Just over one in five (21 per cent) retired as a result of personal health or physical issues.
"A further 13 per cent of people cited reaching the eligibility age for an age (or service) pension as one of the main factors," the survey reported.
Why are some retirees returning to the workforce?
The survey also revealed that people's retirement plans were not necessarily permanent, even if they had already left the workforce.
Ad. Article continues below.
Some 108,200 women and 93,800 men over the age of 45 who had previously retired from the work force, had either returned to work in 2016-17 or were planning to look for, or take up, work in the future.
Just over two in three (43 per cent) of those returning to work reported that it for financial reasons, while one in three said they were 'bored/needed something to do'.  
What are Australians doing with their superannuation?
Australian retirees are divided fairly equally when it comes to taking their superannuation as a lump sum payment or putting it into other investment vehicles, according to the survey.
Of the 2.3 million retirees over the age of 45 who had made superannuation contributions over their working life, 52 per cent had received all or part of their superannuation funds as lump sum payment.
Ad. Article continues below.
About a third of retirees (36 per cent of men and 32 per cent of women) used the lump sum to pay off or improve their existing home or purchase a new home, while about one in five chose to reinvest the money in some sort of savings account.
Clearing outstanding debt was a priority for about one in five retirees (19 per cent of men and 17 per cent of women), while others chose to invest in an approved deposit fund, deferred annuity or other super scheme (18 per cent of men and 13 per cent of women).
What are your thoughts about the state of retirement in Australia? Did any of the ABS findings survey surprise you?
Important information: The information provided on this website is of a general nature and for information purposes only. It does not take into account your objectives, financial situation or needs. It is not financial product advice and must not be relied upon as such. Before making any financial decision you should determine whether the information is appropriate in terms of your particular circumstances and seek advice from an independent licensed financial services professional.