Retirees forced to chase risk: Do you have a choice?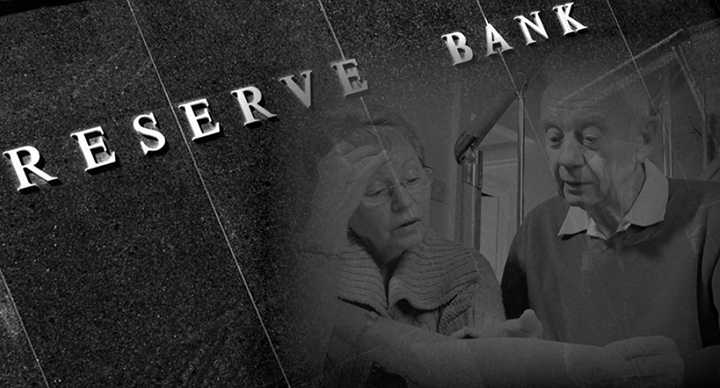 The Reserve Bank Governor stood up yesterday and flagged his concern that retirees could be forced to take riskier investments than they or many bureaucrats in our country would like in order to have an income in coming years. We're now in a world where risk-free assets have little or no return, and certainly barely beat inflation rates; and he indicated he feels the economy is likely to stay that way for a long time.
So retirees are forced to buy an income stream with their money, finding ways to generate the income they have to provide for themselves increasingly in our ever-restricted budgetary environments.
And he signalled how tough it is likely to be for those of you setting up for retirement right now.
"Those seeking to make that purchase now – that is, those on the brink of leaving the workforce – are in a much worse position than those who made it a decade ago," said Mr Stevens in his speech.
"They have to accept a lot more risk to generate the expected flow of future income they want".
Ad. Article continues below.
Mr Stevens fired shots at the major banks for their lack of integrity in financial planning, and discussed the commissions and incentives the financial planners receive to sell one product over another. Three of Australia's largest banks have been caught up in financial planning scandals in recent years, and he is not happy about the continued challenges in this space as retirees suffer greater and greater stress to their income.
"Finance depends on trust. In fact, in the end, it can depend on little else. Where trust has been damaged, repair has to be made," he told the audience at the Banking & Wealth Summit.
The Reserve Bank Governor's speech is worth a read, if you are a follower of financial and banking markets. He is clearly knifing the banks and their control of the superannuation market.
"And the final issue is misconduct. This has loomed larger for longer in many jurisdictions than we would have thought likely a few years ago. Investigations and prosecutions for alleged past misconduct are ongoing. It seems our own country has not been entirely immune from some of this. Without in any way wanting to pass judgement on any particular case, root causes seem to include distorted incentives coupled with an erosion of a culture that placed great store on acting in a trustworthy way.

"Finance depends on trust. In fact, in the end, it can depend on little else. Where trust has been damaged, repair has to be made. Both industry and the official community are working hard to try to clarify expected standards of behaviour. Various codes of practice are being developed, calculation methodologies are being refined, and so on. In some cases regulation is being contemplated. Initiatives like the Banking and Finance Oath also can make a very worthwhile contribution, if enough people are prepared to sign up and exhibit the promised behaviour.

"In the end, though, you can't legislate for culture or character. Culture has to be nurtured, which is not a costless exercise. Character has to be developed and exemplified in behaviour. For all of us in the financial services and official sectors, this is a never-ending task".
Are you taking Glenn Stephens, and other economists warnings seriously enough to be reconsidering your investments for a long term low interest rate environment where the only way to make money is through risk? 
Have you managed to find comfortable ways to approach these challenges? 
Important information: The information provided on this website is of a general nature and for information purposes only. It does not take into account your objectives, financial situation or needs. It is not financial product advice and must not be relied upon as such. Before making any financial decision you should determine whether the information is appropriate in terms of your particular circumstances and seek advice from an independent licensed financial services professional.