Retirees are "at boiling point" over the government's changes to their money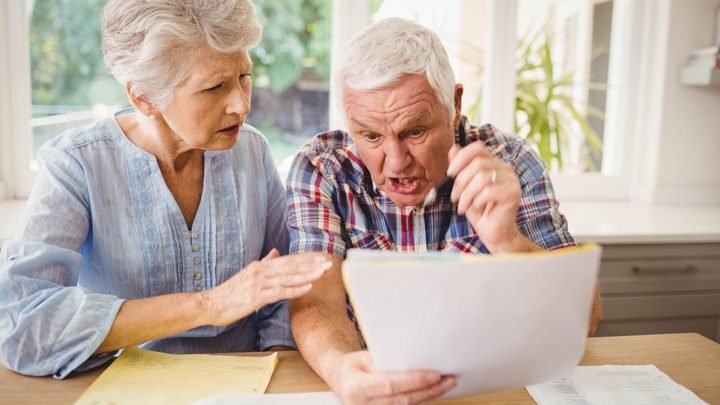 It has never been smooth sailing for Australia's retirees. Back when baby boomer's were working, they didn't have compulsory superannuation. And the rules kept on changing throughout their lives. Now, the Government wants to change it again and Australia's self funded retirees are not happy.
According to Morningstar's head of equities, Peter Warnes, self-funded retirees are "at boiling point" over the government's proposed budget superannuation changes, ­describing the government's proposals as worse than "Ned Kelly", reports The Australian.
Mr Warnes said "The blood of self-funded retirees and many other superannuants reached boiling point in the aftermath of the budget.
"People are gobsmacked by the extent and complicated changes to our already complex superannuation laws.
"After carefully planning their retirement according to government legislation, self-funded retirees have been bushwhacked by an un-Australian bushranger.
Ad. Article continues below.
"Retrospectively, Ned Kelly was not this brazen and unless there are meaningful changes the government could be headed for the gallows."
Mr Warnes says he believes many frustrated Coalition voters could change their vote in protest. "I suspect that this election could see a record informal vote as self-funded retirees who can't take the bigger step (of voting Labor) will vote informal."
He warned Malcolm Turnbull and Scott Morrison to be "concerned — very concerned" at the fallout from the anger of self-funded retirees who have worked hard not to be on a full pension.
The changes proposed are a cap of $1.6 million on the amount that can be transferred into a tax-free superannuation environment. This means anyone with more than $1.6m in super will have to keep their ­assets in an account that is taxed at 15 per cent.
Ad. Article continues below.
In his newsletter where he made his comments, Mr Warnes said, "At the time when central banks have already pushed investors to a space on the risk curve not previously visited, the Treasurer had the gall to suggest that superannuants caught by the $1.6m transfer balance cap could 'invest in a business, invest in innovation, where other tax concessions apply'.
"This comment clearly demonstrates that Morrison has no idea about prudent levels of risk".
It clearly is a very frustrating issue. What are your views?
Important information: The information provided on this website is of a general nature and for information purposes only. It does not take into account your objectives, financial situation or needs. It is not financial product advice and must not be relied upon as such. Before making any financial decision you should determine whether the information is appropriate in terms of your particular circumstances and seek advice from an independent licensed financial services professional.