Q&A: Should I use our super as an income or have a pension?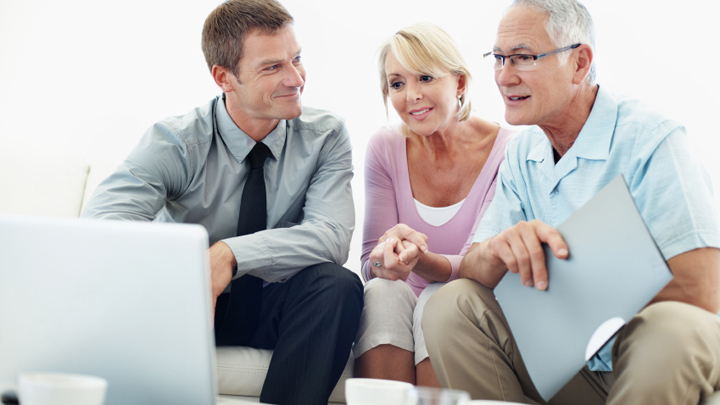 I'm about to turn 60 and am trying to understand retirement options, especially with the latest changes in the budget.
Although my wife and I are very keen to leave the rat race ASAP our original plan was to get as much money together prior to retirement in order to have a comfortable lifestyle. In order to do this we would continue to work and accrue superannuation. I also understand that the government is keen to keep people in the workforce for as long as possible so thought this approach would be rewarded.
However the latest government's changes seem to me to encourage us to get out sooner rather than later. Here is my thinking. Assume we currently have $820,000 in superannuation.
According to the ASIC Money Smart site a couple needs $58,275.45 a year for a comfortable lifestyle.
The full pension pays out $33,716.80 per annum (this includes the Pension Supplement and the Energy Supplement).
Ad. Article continues below.
If we had $375,000 in superannuation (the maximum a couple can have and also receive a full pension) this should return and average of $25,500 a year, based on the average return on superannuation schemes of 6.75%. (I know returns are lower than this at the moment but presumably this will recover). So overall this will give us $59,216.80 which is slightly above the comfortable lifestyle.
However, with $820,000 in superannuation we won't get any pension and using the same rate of return this will return $55,760.00 which is below the comfortable lifestyle.
So, doesn't it make sense financially to retire early drawing down the capital until it is at $375,000 and then we are entitled to the full pension (Obviously we will be getting financial advice before making our minds up)?
A:
Ad. Article continues below.
I can't argue with your maths, or your interpretation of recent changes to the assets test for pensions. These changes certainly squeezed the 'middle ground' making it hard to get a part-pension.
But a successful retirement and being money-smart is about more than just the maths. Every financial successful person I know understands the value of having choices – and by having investment capital (money in your superannuation) you have a whole lot of choices available to you that someone on a full pension doesn't. You may be challenged right now trying to achieve an equivalent rate of return as the pension, but you keep your options open to be able to live the life you want to in 20 years' time, or leave a legacy for your family.
I would encourage you to stick with your original plan. If you were both able to put $35,000 each per annum for another 5 years, you would be looking at having around $1.2m when you are a young 65 year old. That to me sounds like a much better plan to set you up for 70s and 80s than pulling up stumps now just to get the pension as soon as you can, and having no option but to rely on the government for the rest of your life.  
Important information: The information provided on this website is of a general nature and for information purposes only. It does not take into account your objectives, financial situation or needs. It is not financial product advice and must not be relied upon as such. Before making any financial decision you should determine whether the information is appropriate in terms of your particular circumstances and seek advice from an independent licensed financial services professional.