Barbara, who was accompanied by her son Clive – who also gave evidence on Monday – recalled her husband's admission to the Royal Adelaide Hospital just one week after he was admitted to Oakden for the second time in February 2016.
She revealed that Bob had to be transferred to hospital after he was given 10 times the required dose of his prescribed antipsychotic drug, as well as suffering "severe bruising on several parts of his body", being dehydrated and suffering from pneumonia.
Recalling the guilt she felt after discovering the extent of her husband's suffering, she called for procedures to be put in place to help flag potential abuse at an early stage.
"Once a hospital sees bruises or signs of potential abuse, this should be triggered as a domestic violence type alert," she added. "If there are red flags, like bruising, there should be a procedure in place to alert the authorities, there needs to be an emergency process that can be triggered."
"I think about those who hurt Bob and I wonder whether they are now employed somewhere else. I wonder if their employers know about their previous conduct."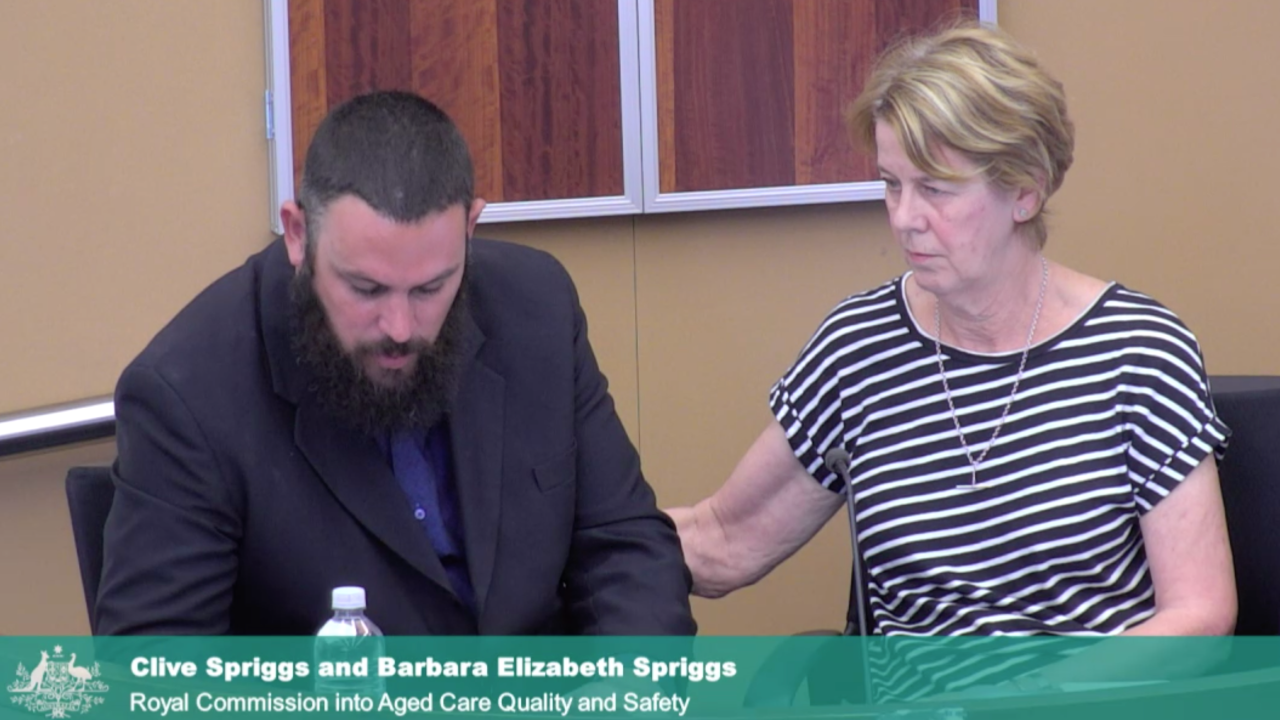 During the heart-wrenching testimony, Barbara also recalled an occasion when she visited her husband at Oakden, when she said she found him alone in his "bare, locked room with just a sheet underneath him on the bed", adding that there was no seat on his toilet and only paper towels in his bathroom.
She also said that she had a "gut feeling" that Oakden was not a good place, but urged her two adult children "not to judge a book by its cover" when Bob was first admitted.
The brave widow, who is now retired, then described feeling "helpless and numb and frightened" when her husband's documented end of life care plan was ignored after Bob was transferred from Oakden to Royal Adelaide Hospital.
Read more: 'Older Australians deserve our respect': Royal commission gets underway.
Barbara's son Clive Spriggs also delivered an emotional statement, calling for change in the aged care system, with a focus on CCTV, accountability, staff training and staffing levels.
The 39-year-old, who also has a sister named Kerry, said: "Looking back at what happened with dad, we do not know where the bruises he got came from. To this day we still don't have an answer. I think CCTV cameras should be mandatory in all common areas, there should also be an option to have them in private areas.
"Despite everything my family has been through no one has been made accountable for what happened to my dad. Staff and management may have lost their jobs, but where are they now? Are they going to be repeating what they did to someone else? There needs to be a mark against their name in the system."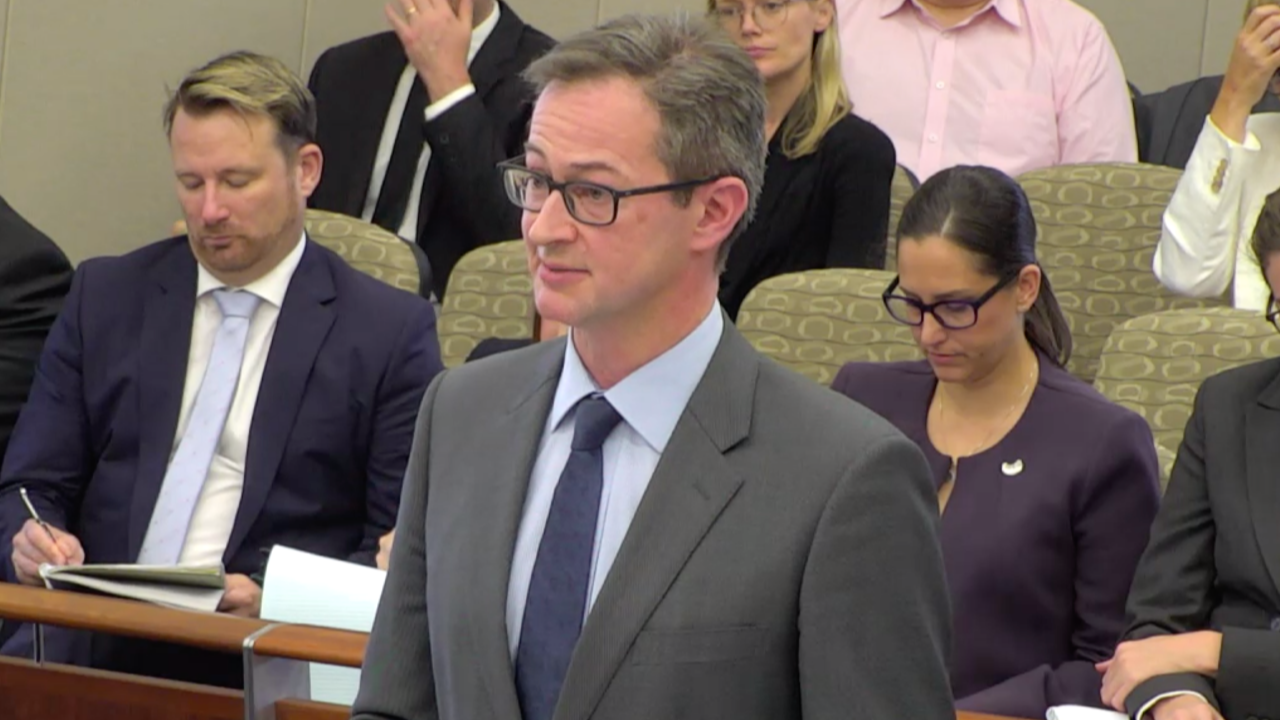 Opening proceedings at Adelaide's Commonwealth Law Courts, Senior Counsel Assisting Peter Gray QC acknowledged that the ageing population presents "real challenges" but urged Australia to "become the nation we know we should be".
"Our older Australians are valuable members of the community," he said. "We should have a society where all Australians are valued over their entire life spans. We, the Australian public, have a lot of work to do to improve our attitude towards older Australians.
"This royal commission will challenge all Australians to reflect on our attitudes to caring for loved ones as they age, challenge us to reflect on our responsibility to older Australians who we've never met but whose contribution has given us so much."
Following their moving and personal statements, Commissioner Richard Tracey thanked Mr and Mrs Spriggs for their evidence and expressed his gratitude to the pair.
Chief Executive of the Council on the Ageing (COTA) Ian Yates and CEO of National Seniors Australia John McCallum also delivered evidence during the hearing.
The Adelaide hearings will continue on Tuesday and Wednesday this week, and again from February 18 until February 22.
Wha are your thoughts on this story? Do you have personal experience of substandard levels of care within the aged care sector?
IMPORTANT LEGAL INFO This article is of a general nature and FYI only, because it doesn't take into account your financial situation, objectives or needs. That means it's not financial product advice and shouldn't be relied upon as if it is. Before making a financial decision, you should work out if the info is appropriate for your situation and get independent, licensed financial services advice.