Police say they can't protect you against these phone scams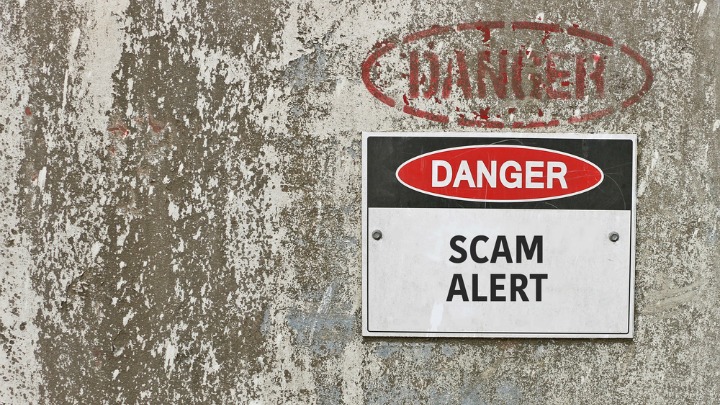 The Australian Criminal Intelligence Commission (ACIC), Queensland Police, Queensland Crime and Corruption Commission (CCC), and Australian Securities and Investment Commission (ASIC) joined forces in Brisbane on Monday to issue a warning the new face of organised crime in Australia – scams that are fleecing Australian investors of an estimated $50 million each year.
Australians are being warned to be wary of cold call investment scams because law enforcement agencies find it difficult to shut down the sophisticated syndicates.
Far from shadowy standover men, cold call investment scammers are slick and well-spoken, and, with the backing of professional-looking websites and promises of high returns, manage to extort an average of $20,000 and $30,000 from their victims.
In some cases, however, the stakes are a lot higher, with entire superannuation funds being drained, according to Queensland Crime and Corruption Commission (CCC) chairman Alan McSporran, who said one man lost retirement savings of $700,000.
But far from vulnerable little, old ladies being coerced into parting with their funds, the average target victim is male, aged in his 50s or 60s, well-educated, computer-literate and considers himself financially savvy, Mr MacSporran said.
Ad. Article continues below.
"Make no mistake, cold call investment fraud, or boiler room fraud as it is commonly known, is a form of organised crime," he said.
"These syndicates are not run by dodgy salesmen, they are controlled by master manipulators, who regularly prey upon people from all over Australia."
The scams are most active in Queensland, with many operating from the Gold Coast, but are targeting investors all over the country.
Many have direct links with Australian crime identities and bikie gangs.
There are another two investigations into cold call scams under way in Queensland, which have resulted in 27 people being charged with 50-odd offences.
Ad. Article continues below.
Law enforcement agencies say it costs millions to go after the scams, which can prove difficult to investigate because of the complex nature of the syndicates and the standard of proof required to prosecute those involved.
Those who invest are also highly unlikely to get their money back.
Mr MacSporran said it was one crime that could only ever be truly disrupted by the awareness of potential victims.
"Arresting and charging individuals is not a deterrent," he said. "Crime prevention is the only realistic way to do it. You can't continue to throw money at these things to try to disrupt them.
"If people don't invest, the crime is not committed. Just hang up, it's as simple as that."
Ad. Article continues below.
To protect yourself, you can:
• Hang up on unsolicited telephone calls offering investments.
• Visit www.moneysmart.gov.au or call 1300 300 630 for more information or advice.
• Alert your family and friends to these investment frauds, especially those who may have savings to invest.
• Report suspected investment frauds to the Australian Securities & Investments Commission, through www.moneysmart.gov.au or 1300 300 630, the Australian Competition and Consumer Commission through www.scamwatch.gov.au, or your local police. Any information that can be provided such as company name, location and contact details will assist with subsequent investigations and enquiries.
Ad. Article continues below.
• Check that any company you have discussed investments with has a valid Australian Financial Services Licence at www.moneysmart.gov.au.
• Seek independent financial advice before making an investment.
• Contact your financial institution immediately if you think you've been scammed to see whether they can retrieve funds invested or prevent further funds being lost.
Tell us, have you ever been the victim of a scam?
Important information: The information provided on this website is of a general nature and for information purposes only. It does not take into account your objectives, financial situation or needs. It is not financial product advice and must not be relied upon as such. Before making any financial decision you should determine whether the information is appropriate in terms of your particular circumstances and seek advice from an independent licensed financial services professional.