Revealed: The huge number of people hit by pension age hike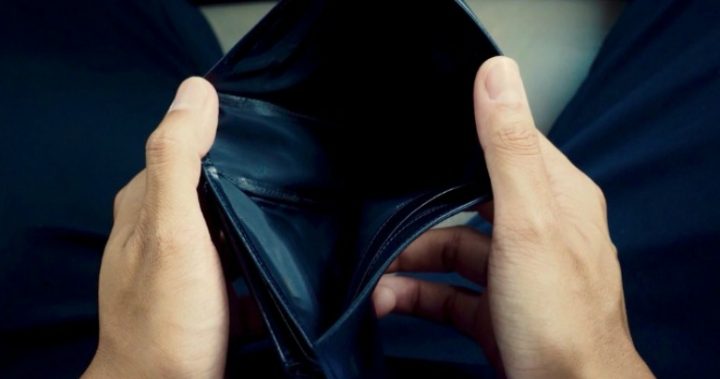 The government has confirmed that it'll save $3.6 billion over just four years by hiking the Age Pension eligibility age, at a cost to about 375,000 Australians.
That's the number of people now in their late 50s who're likely to be impacted by changes planned for 2025-2029, in which the minimum age at which the pension is available will rise from 67.5 to 68.5.
Social Services Minister Christian Porter told the Daily Telegraph, which obtained the new savings data, that the pension was one of the biggest costs in the federal budget at more than $43 billion in 2015-16.
"As we live longer and are healthier, it's reasonable to expect more people will want to remain active through work," he claimed.
The pension age first started rising on July 1, when it increased from 65 to 65.5, and will continue to rise by six months every two years until 2035 when it hits 70.
Ad. Article continues below.
The 2025-2029 changes impact all Australians born from July 1, 1952, with those born between July 1, 1958, and December 31, 1962,.
Australia is on track to have the oldest pension age in the developed world, according to research by The Conversation. The government argues that increasing longevity meant taxpayers would face an increasingly unmanageable retirement funding bill if it did not increase the Age Pension eligibility age.
The National Commission of Audit has pointed out that when the pension was introduced in 1909, it was used by just a small proportion of the population from age 65, at a time when male life expectancy at birth was only 55. But changes to the pension system now meant that retirees with what the commission called relatively high levels of income – up to $47,000 a year – could access a part-pension.
"Even allowing for a decline in the proportion of people receiving the full pension, a rise in the number of people receiving the part-rate pension will see the proportion of older Australians eligible for the Age Pension remaining constant at 80 per cent over the next 40 years or so," the commission said.
As a result, Tony Abbott's government introduced the age increase in 2014.
Ad. Article continues below.
But the Council of the Aged (COTA) has argued that well-off Australians got superannuation tax concessions has a far higher cost than the pension. COTA acknowledged that there were community concerns about some relatively well-off people who received part-pensions, but said that hiking the eligibility age for all people to fix the rising cost of the pension was too blunt a measure.
And it wouldn't necessarily decrease the country's overall benefits bill, COTA noted.
"These measures mean that older people unemployed due to age discrimination and lack of jobs will stay on Newstart for years longer rather than moving to the Age Pension," it said after the changes were announced in 2014.
How do you think Australia can make the pension system more affordable for taxpayers?
Ad. Article continues below.
Important information: The information provided on this website is of a general nature and for information purposes only. It does not take into account your objectives, financial situation or needs. It is not financial product advice and must not be relied upon as such. Before making any financial decision you should determine whether the information is appropriate in terms of your particular circumstances and seek advice from an independent licensed financial services professional.