Pension changes labelled "savage" by business columnist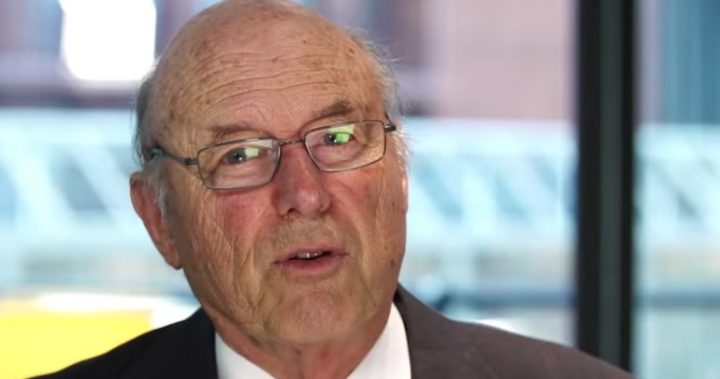 No doubt you've read some of the commentary surrounding the government's changes to age pension.
Now a business columnist for the Australian has had his say – and he didn't hold back.
Read more: How the latest age pension reforms could affect you
Robert Gottliebsen, a veteran finance commentator, has described the changes as "savage" and writes that they're "badly designed".
He believes the changes will actually substantially increase the long-term pension bill and that the Prime Minister and treasurer should take a holiday and not come back until "well into January".
Ad. Article continues below.
"In mid-December, some 313,000 middle class Australian savers will be told that their government pensions are to be savaged and that they will have to adopt a completely new financial plan," he writes.
"Let's assume that each one of those Australians has two close family members or friends, so, there will be at least one million Australians white hot with anger.
"But it gets worse because the changes were designed by remote Canberra public servants who have little knowledge of the way retirees think and act (outside those on gold-plated public service pensions)."
Read more: How you can prepare yourself for changes to the age pension
But Gottliebsen isn't surprised by the "attacks" on the pension.
Ad. Article continues below.
In fact he's compared them to the failed proposal to change superannuation laws, and believes they were designed by the same people.
"It's only recently that the savagery of the pension attack was understood," he writes.
"Few young journalists are interested so the vast bulk of the 313,000 people to be hit will discover that their lives have been changed just before Christmas when they receive their letter from the Orwellian-titled "Human Services" minister Alan Tudge."
After breaking the down figures, Gottliebsen argues that the government is basically telling people "they should begin to live on their capital and, as they do, that their income will be protected because they will get a greater pension".
"The Canberra mandarins are also effectively telling them: "Do not down size your house". That will release cash into the asset test basket and slash your pension," he writes.
Ad. Article continues below.
"Many financial planners will be telling their clients to go off and have some cruises and let the government increase their pension.
"Gifting to your children is very dangerous. Investing in your home and perhaps borrowing on it makes more sense if you don't like cruising."
He believes the government is deliberately discouraging savings for "millions of Australians".
"While the current government will save some money in the short term, over the long term, the pension bill will skyrocket because people are being encouraged to lower their self-reliance," he writes.
What do you think of Gottliebsen's column? Do you think he's on the mark?
Important information: The information provided on this website is of a general nature and for information purposes only. It does not take into account your objectives, financial situation or needs. It is not financial product advice and must not be relied upon as such. Before making any financial decision you should determine whether the information is appropriate in terms of your particular circumstances and seek advice from an independent licensed financial services professional.