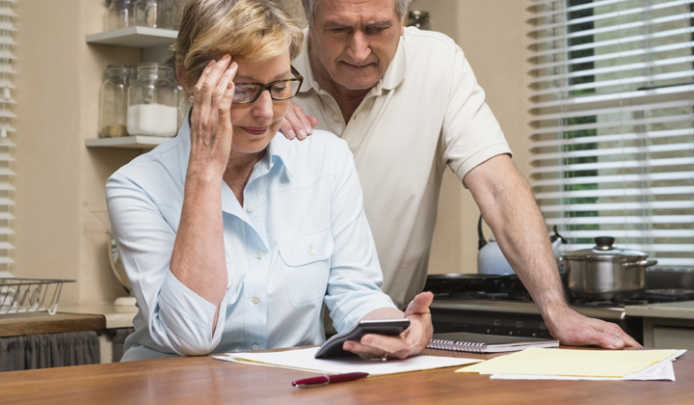 It is probably no surprise that the higher income earners in Australia are the winners from recent rate cuts but a report out yesterday points out that those at pension age were out of pocket $29 after the last 25 basis point rate cut last month.     It goes with everything that we've been saying here at Starts at 60, that the Government will have a harder time using interest rates to inject cash into the economy now more than 77 per cent of our retirees are receiving the pension. The over 65s make up close to 25 per cent of the population of Australia so when they hurt, the economy hurts. Could the traditional levers of the economy be changing, largely because of our ageing population?
The NATSEM report, out yesterday, shows that February's rate cut added approximately $536 to the budgets of the top 20 per cent of households with higher incomes, provided support to lower income earners to the tune of just $38 for the year. And those over 65 lost $29 over a year. When you consider these are the people in our economy either living off the pension, or off their savings, with fewer and fewer in the workplace, and the ones that Government want to stop dragging on the budget, this presents a problem.
The National Centre for Social and Economic Modelling Household Budget Report demonstrated that the cost of living in Australia appears to have slowed in the last year, largely thanks to petrol prices and energy prices which have finally slowed in their inflation thanks to the global oil price rout.
"While other factors continue to push up the cost of utilities the removal of the carbon price was likely to have saved households an average of around $250 on utilities bills. On balance, households spent $75 lesson utilities bills in 2014 thanks to lower prices," NATSEM spokesperson Ben Phillips said to Fairfax's Sydney Morning Herald.
According to the report, the key items affecting the cost of living increases were alcohol and tobacco ($288 more in 2014), food ($238), health ($187) and education ($122).
Many economists are calling for another rate cut in the coming month ahead, which means more dollars will fall from the pocket of the over 65s if this is to occur.
Will it have the economic impact it needs to if the top 20 per cent make $500 or more and the bottom 25 per cent lose $30? Is it worth making those doing it toughest suffer for the net economic effect? What can we do?