Managing your investments – hands on or the occasional touch?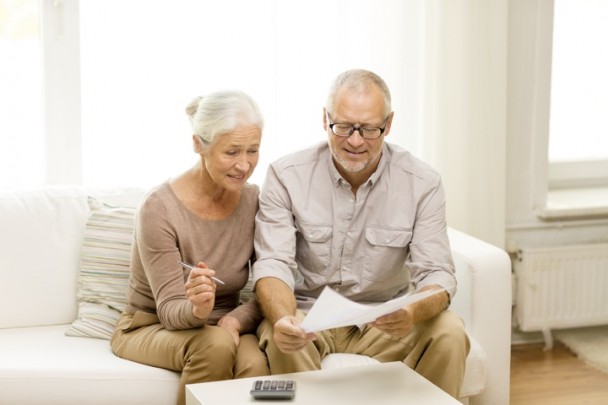 For some people, being in control of their money in retirement is very important while for others, money is something they don't really understand. The latter just want to know without concern that their pension is to be paid regularly. Then there is a third group who wants to know about and understand their money. They want to dip in and out of the decision making as their time and their lives allow for it, leaving experts to do the everyday work. But how much involvement in your financial circumstances is the right amount, we've often wondered?
According to Paul Schroder, Group Executive, Membership, at Australian Super, it all depends on the individual. And he says there are three distinct types they come into contact with every day:
Hands off people
They say "Just do it for me, and guarantee my pension"
Hands on people
Ad. Article continues below.
They say "I will do it myself"
But these people need to look at the cost/benefits of being fully accountable.
Help me people
They say "Help me do it". These people want to have a say in some decisions and not others.
Firstly we look at the hands off people. These people just want the worry of managing their money taken away and to know they will have a nest egg to sustain them after they retire.
Ad. Article continues below.
Then, there's the hands-on people, or people who want to micromanage their money.
"The logic is, that if you are someone who wants to take control of your money and micro-manage it, you should. It wont always be worth it but it is a choice you make," says Mr Schroder.
He suggests that if you are one of these people, you should take the time to do a cost-benefit analysis of managing your money yourself and see how it comes out.
It sounds pretty logical the way Schroder tells it. He says that many people who run an SMSF and invest it themselves don't actually know how it performs on an annual basis, and may not take the time to compare their own performance with that of a large fund.
"If you really want to know what the most worthwhile use of your time and effort is, let alone your hard earned retirement funds, you should know how it performs relatively."
Ad. Article continues below.
"It is very hard to outperform a well run, large super fund with more than 120 investment experts worrying about Aussie equities, Chinese equities, Greek debt, the currency position and all those other issues full time with the global resources available.   How can you be doing that on a river cruise on the Rhine and be in control of your situation?"
It is an interesting insight that few people really stop to consider. It is easy in the tough times to pull your money out and put it into an SMSF and say to yourself you are going to be the reason that you succeed or fail. But according to Mr Schroder, few people actually end up wanting to manage their money all the time.
So there are more and more people that Mr Schroder calls "help me people" who want to drop in and out of the decision making around their investments, leaving the management and advice to the experts and participating when they choose to. He compares it metaphorically with the way people now go to the GP having done a Google search around their symptoms saying they still leave the final diagnosis and advice to the doctor. Investment is the same he says. People still want experts to make decisions.
Over the last three years, he says that the number of people and the amount of money coming back to AustralianSuper has grown each year. That is, there is an increasing number of people winding up their SMSFs and returning them to professional management.
There are also some risks that aren't immediately obvious in setting up an SMSF – the lack of statutory protections enjoyed by members of APRA-regulated funds in case of theft or fraud;  the impact on insurance cover, which typically is included in super fund membership, but not in SMSFs unless specifically set up by the trustee; and their cost-effectiveness, especially if the starting balance is less than $200,000. ASIC now requires advisers to discuss these matters with clients who are thinking about setting up an SMSF.
Ad. Article continues below.
"I'm not saying it is impossible, but it is very hard to match the performance of a big fund these days." And since 2012, AustralianSuper hasn't let many people down, delivering returns of 15.63%, 13.88% and 10.86% to the 80% of members with their super invested in the Balanced Option.
If you are prepared to take on the risk in the difficulty of outperforming, plus the admin and paperwork, plus effort plus the extra cost, terrific. It might well be for you, but otherwise, take the time to compare your returns and consider what type of person you are.
Have you contemplated whether you are a hands off person, a help me person or a hands on person? Tell us today.
This information may be general financial advice which does not take into account your personal objectives, situation or needs. Before making a decision about AustralianSuper, consider your financial requirements and refer to the relevant Product Disclosure Statement (PDS). Investment returns are not guaranteed. Past performance is not a reliable indicator of future returns. AustralianSuper Pty Ltd ABN 94 006 457 987, AFSL 233788, Trustee of AustralianSuper ABN 65 714 394 898.
 This post has been sponsored by AustralianSuper, Australia's largest industry superannuation fund, managing more than $90 billion of members' assets on behalf of 2 million Australians and more than 200,000 businesses. It was written as we feel it offers invaluable insights into a topic important to the Starts at 60 community. For more information, please visit the AustralianSuper website.
Important information: The information provided on this website is of a general nature and for information purposes only. It does not take into account your objectives, financial situation or needs. It is not financial product advice and must not be relied upon as such. Before making any financial decision you should determine whether the information is appropriate in terms of your particular circumstances and seek advice from an independent licensed financial services professional.