Live long and prosper: are we really making it harder for the younger generations?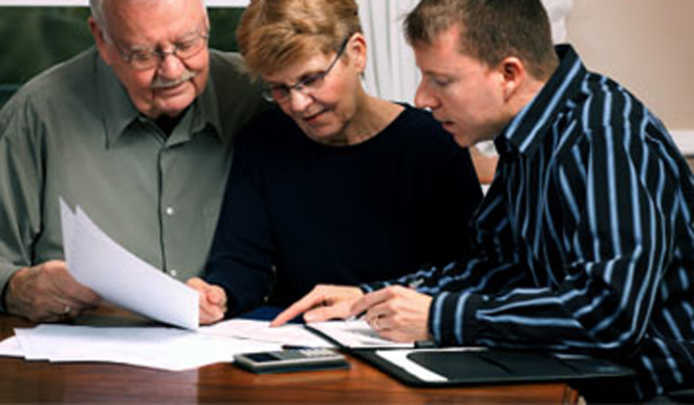 Us baby boomers had a hard life growing up: we didn't really have that much and our parents did their best to provide for us during hard times. Most of that seems to have eased now with younger generations able to provide more for their families…but is that really the reality?
According to research from The Grattan Institute, baby boomers are taking a greater share of the country's money, to the detriment of the younger generations. This may be hard to believe given that those on a pensions can barely get over the line every week, but a conclusive report, entitled The Wealth of Generations has shown that the average 65 to 74-year-old was $215,000 richer in real terms in 2011-12 than a household of that age in 2003-04. An average 35 to 44-year-old household was only $80,000 richer.
While this may seem irrelevant – prices fluctuate, there's inflation, everything's relative – what is actually worrying is that for the first time, our grandchildren may actually have a poorer standard of living to us and their parents, as a result of the government subsidies we receive.
Some may argue that younger generations may have their HECS debt paid for them, and most are living at home longer, but on the contrary: they have the repay their debt once they earn $52,000 a year (whereas university education was free 25 years ago) and the longer they stay at home, the more support their parents need and the less they are spending on a mortgage or other investments that we had at their age. Despite the obvious fact that our grandchildren or young adult children may have saved more than we could have at 25, they still are worse off.
The CEO of the Grattan Institute, John Daley told The New Daily that older Australians "are definitely getting wealthy at the expense of the young". But do we feel like this, truly?
Ad. Article continues below.
To be fair, we were lucky to be part of the property market boom in the previous 30 years – houses were a fraction of what they cost now and if we bought them years ago, there's no doubt their value now would eclipse the initial price. Our children and grandchildren haven't been so fortunate – they are being forced to rent or take out enormous mortgages (that may never have the same return on investment as we had). Is that really our fault? We couldn't have foreseen that and we certainly shouldn't be blamed for it, right? Well, Mr Daly believes, "Baby boomers are entitled to sell their homes for whatever the market will bear, so I don't think we can blame them…But very rapid rises in house prices have been a windfall for baby boomers that younger generations are ultimately paying for.
Another reason why we are allegedly sucking money from our younger counterparts is that we take advantage of superannuation tax concessions. So what can we do as the older generation? The Foundation for Young Australians (FYA) chief executive Jan Owen described the report as "a wake-up call", and said Australia must include both young and old in the national economic debate – i.e. stop thinking about just ourselves and instead think about the implications on who we may leave behind.
This is certainly food for thought…what is your opinion? Are we really to blame for our grandchildren's money issues? Tell us what you think below.
Important information: The information provided on this website is of a general nature and for information purposes only. It does not take into account your objectives, financial situation or needs. It is not financial product advice and must not be relied upon as such. Before making any financial decision you should determine whether the information is appropriate in terms of your particular circumstances and seek advice from an independent licensed financial services professional.