It's time to do something with the unwanted gifts from last Christmas!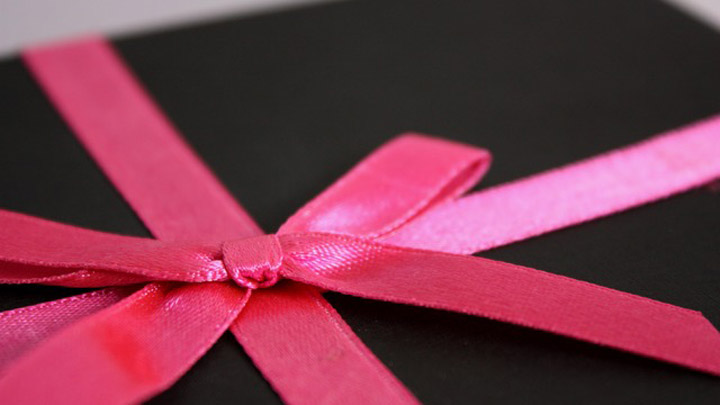 We're less than two months shy of Christmas – the time of year when we spend too much, drink too much, eat too much, sing too much and arguably, talk too much. It is an indulgent time of year and many of us indulge in different ways. Some of us have very particular taste in what we use and what goes into our home and sometimes receiving gifts can be a lot more difficult than it is meant to be. So if you open your cupboard and have unused things from last Christmas, it is definitely time to do something with them.
There are a few options, some can make money, some can save money and some can simply make you feel good, so we're going to take a look at these and work out what it is that we should and shouldn't do with the unused gifts from last year.
Option 1: Regift
Regifting is a little controversial. Some people see it as being stingy whereas some people see it as merely being frugal. Let's face it: if you have something that isn't of value to you, but could be to someone else, then there is no harm in sending it on. There are some guides if you are going to regift…
No matter what the situation, accept the regift graciously
Make sure you store it somewhere sensible and pop a sticky note on it with the name, occasion and date of the time it was given to you
Make sure the person you regift it to will genuinely be pleased to receive it
Ad. Article continues below.
Option 2: Donate it
Every year charities and Christmas raffles call for donated gifts to go to the people in the community that don't spend Christmas in the same privileged way that many of us do. By donating your gift to somewhere that will pass it on to someone living in a community in need, you can know on Christmas Day you are making a difference to someones life somewhere out there.
Option 3: Sell it
Ad. Article continues below.
Ebay is always the best method for regift selling, but you should always be careful of this. If you don't want the person who originally gave it to you to find out, you need to make sure they are unable to link the account name back to you. You should also try to stay away from this if it is an incredibly unique gift because they are sure to realise that too.
Option 4: The cheekiest option… Have a present swap party
Invite your friends (who aren't in the circle of people who have you the bad gift) over for a casual dinner and make it a present swap night! Everyone brings a bad gift they don't want to keep and you can trade gifts until everyone (hopefully) ends up with a present they actually enjoy.
So tell us, what do you do with unwanted gifts each year? Do you have a few in your cupboard you'd like to get rid of? 
Important information: The information provided on this website is of a general nature and for information purposes only. It does not take into account your objectives, financial situation or needs. It is not financial product advice and must not be relied upon as such. Before making any financial decision you should determine whether the information is appropriate in terms of your particular circumstances and seek advice from an independent licensed financial services professional.