Is the Federal Treasurer's "head in the sand" over rate cut?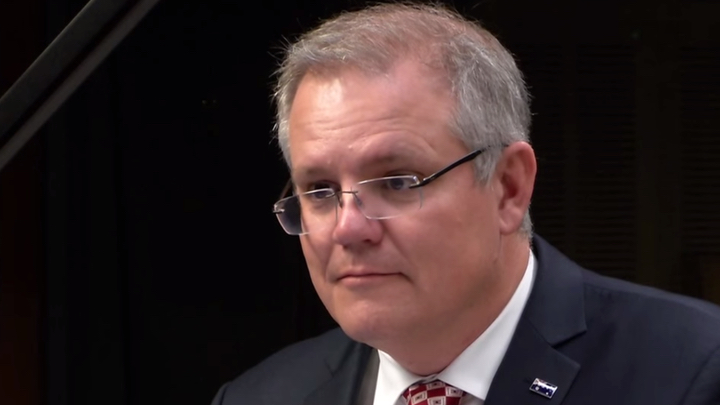 Yesterday's rate cut has left a lot of people in shock wondering what it means for their money, and even for Australia's future.
Ad. Article continues below.
Treasurer Scott Morrison admits that the federal budget could lose billions of dollars because of the economic environment that has caused the interest rate cut but insists that it is not a sign of a bad economy for Australia. Scott even took to Sky News to claim "We are growing at 3.1%. Name me five advanced economies that are doing better than that – you won't".
While the Federal Treasurer says that this is just a small bump in the road the Shadow Treasurer Chris Bowen says that it sends a darker message. Chris told The Guardian "Scott Morrison has surrendered economic leadership in this nation to the Reserve Bank". Chris also believes that the Reserve Banks rate cut overshadows the Coalitions election platform of "jobs and growth". "The treasurer needs to provide more leadership. The treasurer needs to provide a real plan for our economy. The Reserve Bank cannot do all the heavy lifting." Chris stated.
It was CommSec Chef Economist, Craig James, that put it in context saying, "The Reserve Bank is generally seen as a reluctant rate cutter. While central banks in other parts of the world have been forced to reduce rates to near zero, Australia has never been in that position. But these are extraordinary times with technology, 'disruption' and an environment of conservatism driving global inflation rates lower." Craig concluded "The Reserve Bank may be uncomfortable with interest rates at current super-low levels, but these are unusual times. It may end up that interest rates of 1-2% become the norm rather than the exception."
What does this mean for you and your financial situation? Is it time for the Government to step in and do something? Is it time to go back to putting cash under your mattress?
Important information: The information provided on this website is of a general nature and for information purposes only. It does not take into account your objectives, financial situation or needs. It is not financial product advice and must not be relied upon as such. Before making any financial decision you should determine whether the information is appropriate in terms of your particular circumstances and seek advice from an independent licensed financial services professional.