What are retirees investment alternatives with interest rates dropping?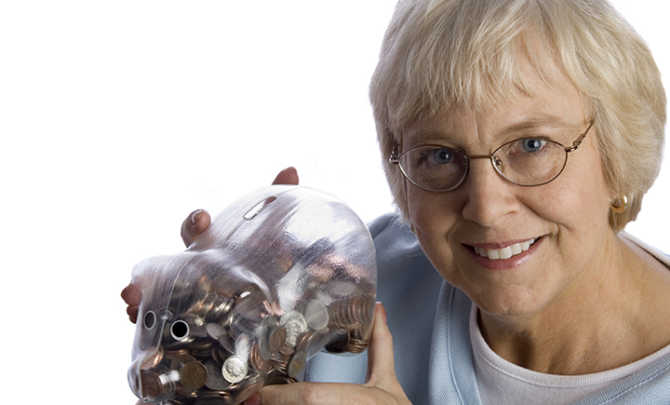 Retirees all over the country, who have their hard-earned life savings in cash-based investments were left reeling on Tuesday when the Reserve Bank dropped interest rates by 0.25% relatively unexpectedly.  For many it means that there is less money in their hip pocket every week until economic circumstances change.  Our article two days ago on how interest rate cuts affect retirees certainly created a lot of agreement, with many feeling lost about where to invest and burned by the surprise cut.  So we asked the experts and did some digging into what your alternatives are and how you can manage your risk.  We have to start by saying that these are insights only, and you should, before any investment decisions seek the advice of a qualified Financial Planner.
There is no doubt about it, seniors around Australia are concerned.  We had lots of comments on our site that were clearly distressed by the continued interest rate cutting, and the impact it is having on lifestyle of largely self funded retirees.  People are concerned about their investments from three perspectives:  They want them to support them for their whole remaining life, so the investment has to have some longevity; people want to invest in safe assets that are not at the whims of rapid change to economic circumstances, especially after the GFC; and people want to see that their money can be readily accessed, sometimes for unexpected needs.
Ad. Article continues below.
There is plenty retirees can do to avoid a financial loss or cut to your income.  We've boiled it down into three simple areas:
1.  Shop around for interest rate based products
Term deposit rates have already fallen following the interest rate cut.  It never takes the banks long.  But some banks are offering more competitive rates than others.  It could be worth you taking a look around to consider how you can get the best bang for your buck.
Depending on the period you are willing to lock up your money and the terms on which you want your interest paid,   different banks are offering a great variance in rates.  Some banks are offering a 12 month term deposit at 2.5%, while others are offering them at 3.4% with interest paid on maturity.  The difference on $100,000 invested could be as much as $450 in your pocket per year.
Ad. Article continues below.
2.  Take a long hard look at property or, the alternative, funds that invest in property
Australian investors have had a long love-affair with real estate and 2015 is likely to be no different.  Leading National Property Adviser Jon Rivera, is insistent that retirees who invest carefully in the right properties should be able to achieve a yield of 4-6%, and that this should be available in city markets of Brisbane, Sydney and Melbourne at the moment.
"Property is performing strongly in many Australian cities where rental vacancy rates are between 1-2.5%.   And with the dollar dropping, I expect housing to have considerable capital growth this year.  International investors are bringing their money to Australia's well-considered market and investing which we think will continue, and provide some support for growth," said Mr Rivera.
And many of the superannuation funds and managed funds are investing in property, so they too offer some good exposure to this area for those who don't want to own the hard assets but want to be exposed to growth.
3.  Consider allocating some of your money to a high risk investment like shares 
Whilst many retirees had their confidence and bank accounts bruised by the sharemarket in the GFC, the period since then has been stellar.  If your risk profile allows for some allocation to equities, experts tell us returns on a portfolio of well-selected blue chip shares can exceed a yield of 5.5%, and more if they achieve capital growth at the same time.  The big banks, utilities and property companies have been some of the yield-investor favourites for the last 24 months according to the Motley Fool, one of Australia's respected investment sites.
Tell us today how you juggle your risk profile with your desire to sustain a decent income in a low interest rate environment.  Plenty of people are keen to compare notes!  
Important information: The information provided on this website is of a general nature and for information purposes only. It does not take into account your objectives, financial situation or needs. It is not financial product advice and must not be relied upon as such. Before making any financial decision you should determine whether the information is appropriate in terms of your particular circumstances and seek advice from an independent licensed financial services professional.