How you can spring clean your finances and save money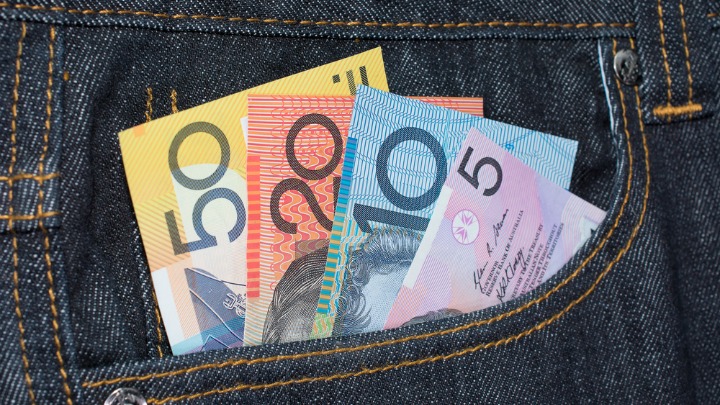 With spring time comes spring cleaning.
If you think spring cleaning just relates to sorting through your garage or cleaning under your furniture, you're mistaken.
It turns out, you can also spring clean your finances – and it can save you plenty of money!
Here are five ways you can spring clean your finances and save money.
Ad. Article continues below.
1. Dust off your super
If your superannuation has sat in the back of your mind without much thought given to it, it's time to dust it off and give it some attention. Even if you haven't retired or can't access it yet, now is the time to give it some thought and have a look at it. Start by finding your latest super statement and taking a look at it. If you have more than one super account, now is the time to roll it all into one. Not only will you save money on fees, it'll be easier for you to manage and keep track of your super. Next, you should look at your super investments. Your super investments should reflect the stage of life you're at. ASIC suggests that if you're more than 10 years from retiring, you should try a more aggressive investment that will deliver you higher returns. If you're closer to retirement, you should be more conservative to protect your capital. And finally, make your sure personal details are up to date. It's important for your super fund to be able to stay in contact with you, otherwise your money could end up as lost super.
2. Give your savings a spring
If you have money stored away in a savings account, now is the time to sit down and have a look at it. First, have a look at the return you're getting on your savings. There could be other financial institutions with better rates, that could give you a better return. Next, have a look at the type of savings you're using. If you've got a term deposit that's about to mature and you could get a better deal with a different savings account, have a think about whether you want to continue with a term deposit or change. The same applies if you have your money in a savings account and find a term deposit that offers a better rate.
Ad. Article continues below.
3. Review your insurances
Now is the perfect time to take a look at whether your insurances cover your properly. Are you over-insured or under-insured? Do some quick calculations about the value of your home, your contents, your car etc. If you're not covered correctly, approach your insurer and update your policy. If you find a better deal that offers the right protection for you, then consider changing to a different insurer. Don't have insurance? Then it's important for you to go and get some. It might cost you a weekly, monthly or annual fee but in the long run it'll save you money if something unforeseen happens.
4. Give your mortgage a freshen up
Ad. Article continues below.
By now you probably don't have much left to pay on your mortgage. With interest rates falling, there's never been a better time to freshen up your mortgage by checking to see if you're still getting a competitive rate. A lower interest rate can help you pay off your loan even earlier – saving you more money for the things you want to do! The first thing you should is look at your current interest rate. Compare that to other interest rates on the market and see if you can get a better deal. Finally, have a chat to your lender and tell them you're thinking of switching your mortgage to a better deal. They could give you a better deal to keep your business.
5. Take a look at your budget
Once you've done all of the above, it's time to take a look at your budget. If your income and expenses have changed, now is the time to adjust your budget. Keeping track of your spending and calculating how much you can save can help you save money, especially if there's been a change to your circumstances that you hadn't taken into account previously.
When was the last time you spring cleaned your finances?
Important information: The information provided on this website is of a general nature and for information purposes only. It does not take into account your objectives, financial situation or needs. It is not financial product advice and must not be relied upon as such. Before making any financial decision you should determine whether the information is appropriate in terms of your particular circumstances and seek advice from an independent licensed financial services professional.