How you can live in luxury without the expense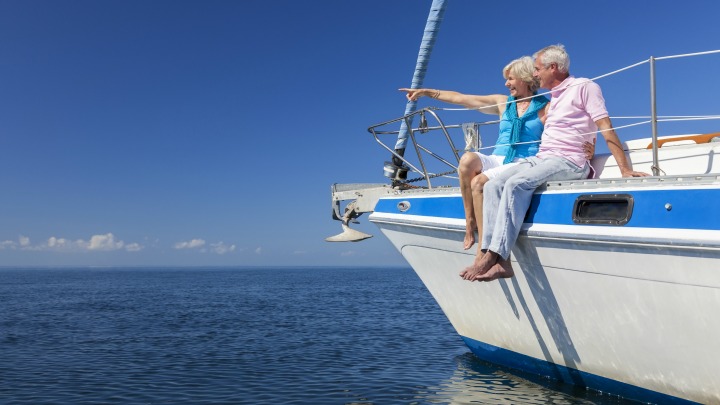 We all dream of living the glamorous life.
Whether it's the flash car, the fabulous holidays or the little extras in life to make us more than comfortable.
For the majority of us, that life just doesn't seem affordable, but it doesn't have to be that way.
It turns out, you can enjoy some of the little luxuries in life without breaking the bank.
From holidays to test drives and samples, here's a few ways you can experience the luxurious life without paying a fortune.
Ad. Article continues below.
1. Try house swapping, caretaking or couch surfing when travelling
Have you ever wanted to own a vacation home? What about wanting to travel and stay in luxury accomodation? It turns out there's a cheaper alternative that's just as enjoyable. There are a range of house swapping, couch surfing and caretaking websites and apps out there. HomeExchange.com,  CouchSurfing.org, and Caretaker.org all give advice on how to cut your accomodation costs when taking a holiday. By house swapping, caretaking or couch surfing, you can travel around the world for cheaper and enjoy much needed rest and relaxation.
Read more: Here's how to stop paying for hotels and accommodation forever
2. Try before you buy
Apparently, this works for just about anything you want. Why not test drive a few cars before you decide to buy one? Buying make up or other beauty products? Try asking for some product samples to try. The same can work with your groceries as well! Offer to write a review for a company in exchange for their products. There's also websites such as freestuffrewards.com.au and freestuffaustralia.com.
Ad. Article continues below.
3. Swap clothing, accessories, books or movies
You name it, you can swap it! Get together with a group of neighbours, family members or friends and hold a clothing swap party or a movie swap party or a book swap party. The idea is that each person brings a set number of items they'd like to trade with someone else. Maybe it's a book they've read once or a movie they've already watched or a piece of clothing they no longer need. It's a great way to get a new outfit without spending a fortune!
4. Coupons
From dining out to motels, coupons are a great way to enjoy life's luxuries on a budget. There are a range of coupon sites with great deals such as groupon.com.au, scoopon.com.au and allthedeals.com.au.
5. Skip the little things and save for the big things
Ad. Article continues below.
According to moneywise, the key to living the luxurious life is to save for special occasions and skip the little, cheap ones. Instead of buying a few, small cheap meals — save for a fancy one. It's the same with clothes, skip a few small cheap pieces and put the money towards one versatile designer or quality piece. If you do without some of the little filler things, you'll appreciate the special occasions so much more!
Do you live the luxury life on a budget? What do you do to afford the little luxuries in your life?
Important information: The information provided on this website is of a general nature and for information purposes only. It does not take into account your objectives, financial situation or needs. It is not financial product advice and must not be relied upon as such. Before making any financial decision you should determine whether the information is appropriate in terms of your particular circumstances and seek advice from an independent licensed financial services professional.