How you can help those in need this Christmas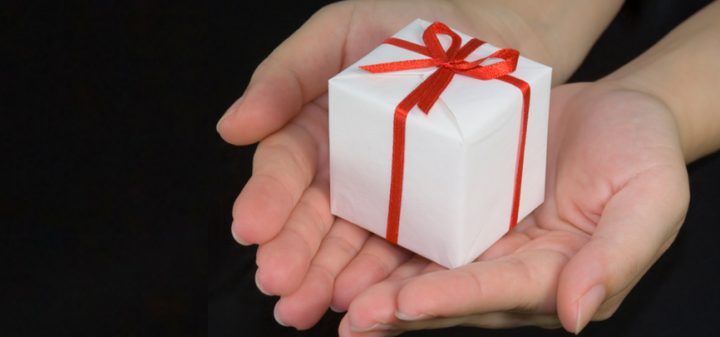 Sometimes it's easy to forget that Christmas is about giving more than it is getting a shiny new gift.  For a lot of people, Christmas is about giving to those that don't have a lot this year.
So where do you start if you want to donate this Christmas? You can make a meaningful donation to any of the below organisations and rest easy knowing your present will be appreciated and not regifted or thrown away!
Wishing Tree at Kmart
Since 1988, Kmart and The Salvation Army have worked together to help families in need, collection more than 500,000 gifts every year. The Kmart Wishing Tree Appeal is Australia's largest Christmas gift appeal, and even if you can't make it into a store, you can make Christmas beautiful for someone by buying a Kmart eCard here. Your grandchildren will love picking out a present for another child and will be able to learn the meaning of giving.
Ad. Article continues below.
You can make a cash contribution by…
Taking a gift tag to any Kmart register and let our team members know the amount you would like to contribute.
Donating in the collection boxes located at Kmart cash registers.
Fair trade gifts from Oxfam
Oxfam is a world-wide development organisation that mobilises the power of people against poverty. They provide people with the skills and resources to help them create their own solutions to poverty and they operate Oxfam shops across Australia and online. Why not buy a fair trade gift from a community in need? The money goes towards long-term sustainable trading relationships with 136 producer groups in 38 countries, including Australia.
Ad. Article continues below.
You'll fall in love with the beautiful crafts they have on offer, what better way to find a unique and meaningful gift?
Buy, browse or donate here
The Smith Family Christmas Appeal 2016
Today, 1 in 10 Australian children are living in jobless families. These children don't have access to the same learning opportunities as their more advantaged peers, so when they start school, they're already behind. The Smith Family helps disadvantaged families, and any donation will ensure disadvantaged Australian children receive critical, out-of-school learning support.
Ad. Article continues below.
If you have some money to spare, why not improve the quality of a child's life this Christmas? You could change their future.
Donate here
Variety Santa Fun Run
Be a Claus for a cause! The annual Variety Santa Fun Run is Australia's most festive event taking place in every major city across the country, supporting Aussie kids who are sick, disadvantaged or have special needs.
Ad. Article continues below.
You can walk or run the 5km in your Santa suit, all for a great cause.
Register for $49 and find out more here
Givit
Sometimes when you give to a charity, you're unsure what to buy. Givit is a charity that identifies the needs of the community and puts a call out for an item or service.
Ad. Article continues below.
They urgently need items ranging from iPads to mops to clothes and an alarm clock.
Commit to help here
Charity Christmas cards
Order Christmas cards and have the proceeds go directly to a charity of your choice! Feel good about your purchase while helping out those who are sick or disadvantaged this Christmas
Ad. Article continues below.
Simply select your cards, pick a charity and customise your message – here
UNICEF
UNICEF's vision is of the world where the basic rights of every child will be met. Get some change from your Christmas shopping this year – from polio vaccines to footballs; UNICEF has the perfect gift for each and every special person in your life. 
When you buy an Inspired Gift, you will receive a beautiful card describing your life-changing gift, to give to your loved one.
Ad. Article continues below.
Get started now here! Simply choose a gift, personalise your card and watch the smile unfold on their faces.
Adopt a pet WWF
Pet adoption doesn't mean you have to take care of a pet yourself. Take the stress away from usual pet adoption by making a monthly charitable donation to adopt an endangered animal via WWF! When you adopt, your gift will go towards protecting a range of endangered animals and will be supporting WWF's essential conservation work.
This is the perfect gift for a child (or adult!) – the adoption pack includes a Living Planet magazine, tiger factbook, tote bag, adoption certificate & sticker, plus a plush toy tiger.
Ad. Article continues below.
Find out how to adopt here
Give Food
We must admit that we throw out a lot more food than we eat – in fact, Australians throw out 20 percent of what they buy every year. So instead of throwing away your leftover food, donate it to someone who needs it this Christmas via Give Now.
Find out how and where you can donate in your state here
Ad. Article continues below.
Other ways you can donate this Christmas:
What will you be giving this Christmas? What charities do you support? Tell us below.
Important information: The information provided on this website is of a general nature and for information purposes only. It does not take into account your objectives, financial situation or needs. It is not financial product advice and must not be relied upon as such. Before making any financial decision you should determine whether the information is appropriate in terms of your particular circumstances and seek advice from an independent licensed financial services professional.