How to tell if something is a scam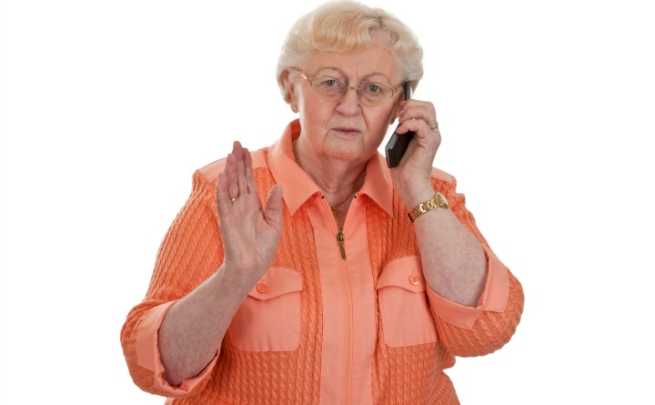 Every day we seem to hear about scammers trying to get their hands on your money.
Whether it's the famous Nigerian prince scam or emails posing as companies such as the big banks and Australia Post, there are hundreds of scams out there that you could easily fall victim to.
According to a Australian Institute of Criminology research project conducted in collaboration with the Victoria Police and the University of Melbourne, people aged 65 years or older are more likely to be a victim of advance fee scams where you pay advance fees to receive something that doesn't exist – lottery winnings, a bogus inheritance, a promised prize, or a product of a lower standard than what was offered for sale.
But this scam is not the only one that's been getting the over-60s. There has been an increase in incidents where fraudsters pretend to be government officers too, asking for immediate payments over the phone.
With so many scams happening over the internet and phone, we're often wondering, how can we tell for sure?
Ad. Article continues below.
No matter how good scammers are, there are ways to spot them from a mile away.
How to spot an imposter
1. They call you to demand immediate payment.
Usually, the legit company or government organisation will not call you about taxes without first mailing you a bill. If you do get a call from someone claiming to be from a government agency, insist that you call them back at their office and do not use the number they give you. Instead, use the official number of the company or government agency.
2. They demand that you pay taxes over the phone without giving you the chance to question or appeal the amount they say you owe.
Ad. Article continues below.
The ATO says, "From time to time we may contact you by phone, but you should be wary of unsolicited phone calls claiming to be from the ATO and offering you a tax refund." If in doubt about the authenticity of a call that you receive from the ATO, you can call them on 1800 008 540. Similarly, you can do the same with other suspicious calls.
3. They require you to use a certain payment method for your taxes, such as a prepaid debit card like iTunes cards.
In a recent case, an over-60 woman thought she was speaking to an officer from ATO. The imposter convinced her to buy $5,000 worth of iTunes voucher cards and then demanded that she read the pin number to him. By the time she realised something fishy, it was already to late. Please remember that legit companies, councils and government agencies only use official ways to receive payment and not iTunes cards.
4. They ask for credit or debit card numbers over the phone.
This usually happens when you book a flight ticket over the phone but in that event, you would've made that phone call yourself. If anyone calls you and requests for your personal and banking details, please know that it is okay to say no. What you can do is, ask for a reference number and call them back on the official line which you should not get from them.
Ad. Article continues below.
5. Threaten to bring in local police or other law-enforcement to have you arrested for not paying.
ATO says that they will never threaten the public in such a away and it is also against their code of conduct. Even if you feel like you may have missed a payment or a tax filing, the best way to handle this is to call the official number of the organisation or government agency to clarify.
'Sob-story' scams you should be aware of
1. They give you many reasons why they need money and always seem to be in trouble, like being robbed with their money, passport, and ID stolen while traveling.
2. They claim to have been in an accident and their medical bills have to be paid in full before they can be allowed to leave the hospital.
3. They tell you to send money in the name of a friend or family member to verify you have funds or to act as an escrow until you receive the purchased goods or services.
4. They need money to pay the lawyers or bank to release a huge amount of inheritance and will give you a portion of it once the money is released. Some of them even claim to be the 'rightful' king of a country where their money has been 'frozen'.
5. They say that they have fallen in love with you and would like to meet you in person but don't have the money to fly down, leading you to offer them a loan.
Ad. Article continues below.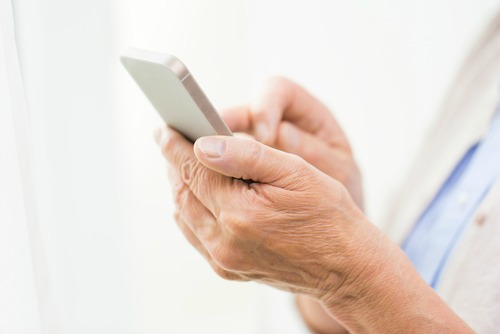 Here's a list of numbers that you should keep in case you get the dodgy call.
Financial and investment scams
– including those involving superannuation, managed funds, financial advice, financial products, insurance:
Call the Australian Securities and Investments Commission (ASIC) on 1300 300 630.
Banking and credit card scams
Call your local bank and your local police.
Tax scams
– or identity theft involving tax file numbers:
Call the Australian Taxation Office on 1800 060 062.
Ad. Article continues below.
Scams from overseas or interstate
– including false billing or chain letter scams or if you are considering sending money and are unsure if it is a scam:
Call the Australian Consumer and Competition Commission Scamwatch Infocentre on 1300 795 995.
You can also call them if you are not sure what type of scam it is.
Fraud, theft and other crimes
Call your local police station or the Australian Federal Police at 131 444. In Victoria, please contact your local police station.
Cybercrime
Report to the Australian Cybercrime Online reporting network ACORN.gov.au by filling out an online form here.
Also, spam emails that request your personal or banking information should also be reported to your bank (do not use the contact details that appear in the suspicious email).
Have you ever fallen victim to any of these scams or know anyone who has been affected?
Important information: The information provided on this website is of a general nature and for information purposes only. It does not take into account your objectives, financial situation or needs. It is not financial product advice and must not be relied upon as such. Before making any financial decision you should determine whether the information is appropriate in terms of your particular circumstances and seek advice from an independent licensed financial services professional.