How to manage your super fees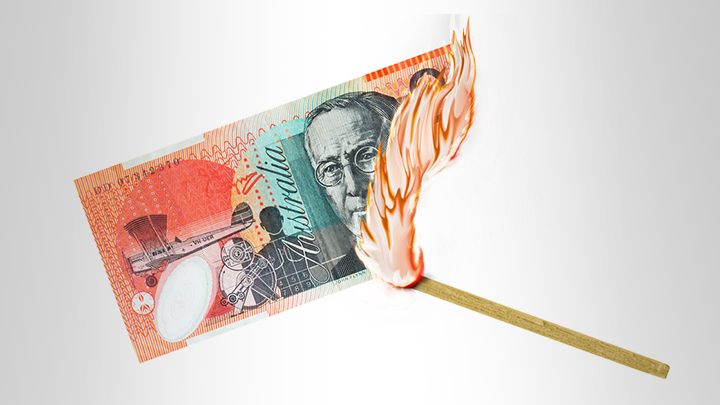 When it comes to something as long-term as your super, even the smallest fees can potentially add up to a serious concern.
There's no time like the present to take action. By making the effort today to minimise the unnecessary costs, you could find yourself rewarded many times over in the years to come. 
"Super fees can make a big difference to the outcome on your investment," says Julie French, a financial adviser with AustralianSuper.
"It's really important that people understand what they are."
Step one: compare your fund to the alternatives 
Ad. Article continues below.
The first and most important thing is to take a very close look at your super fund's annual statement, which will outline every fee involved.
"It may not provide all the information you need to make a comparison between funds," says Julie, "but the annual statement is probably a very good place to start looking."
To find out how your super fund compares to others, you will need to visit that fund's website and view the Product Disclosure Statement (PDS). This document will cover the fund's main fees and costs and tell you where you can find information about any other charges.
One of the most obvious expenses on your annual report will be the admin fee, which Julie describes as "usually reasonably modest for MySuper funds". AustralianSuper's is $1.50 a week.
A little less clear is the investment cost. "The investment cost sits behind the investment, so you don't see it as a deduction on your account." This will be shown in the PDS in the Fees and Costs section as the Indirect Cost Ratio for your fund's main investment option. Your annual statement will show you the approximate amount of indirect costs deducted from your account across all your investment options.
Ad. Article continues below.
"A fund such as AustralianSuper is a profit-for-members fund, so what it costs them to invest that money is what they charge you."
The Indirect Cost Ratios can be used to compare funds. You may be surprised to find a major difference in numbers.
The PDS should also include the fees payable to a financial adviser. Advice fees can vary significantly from fund to fund. "You or your employer may have an agreement with an adviser to pay half a per cent per year, regardless of whether or not you receive personal advice," says Julie. "I have seen adviser fees as high as 1% per annum. You need to look."
These are important to know if you are considering changing super funds.
Step two: consider your insurance
Ad. Article continues below.
"If you have insurance in your super account, this will show as an insurance fee."
"The cost depends on your age, it depends on your cover, but that's a lifestyle cost. People may choose to have insurance, or receive it automatically through their fund. It's wise to regularly review your cover to make sure it's appropriate to your current circumstances. Do you need more cover, or less? Paying for your insurance through your super impacts the growth on your fund, so don't pay for cover you don't need."
In theory, your need for insurance should reduce with age. "But there are still plenty of people in their late 50s and early 60s with some significant mortgages. And if they're a couple, and they have minimal assets, then insurance is possibly very appropriate. So it's case-by-case."
Step three: find additional ways to compare the funds
While there's no substitute for directly comparing PDSs, there are thankfully some helpful online tools to make the job easier.
Ad. Article continues below.
Chant West, an independent research firm, offers a comparison tool that can help you compare funds. Click here to learn more.
Step four: be wary of multiple accounts
Multiple accounts are an issue for many – and one surprisingly few of us take the time to address. Having multiple accounts means you're paying multiple sets of fees each year, so combining your accounts is one way you could save fees.
Remember to check the insurance offering and fees of all your funds before you decide to combine. It may be, for instance, that you have cheaper insurance cover in one fund, but lower administration fees in another, in which case you may perhaps decide to keep both accounts open.
Step five: don't put it off
Ad. Article continues below.
It's natural to take the path of least resistance. But leaving a review of your super account fees until next year could cost you a great deal of money.
"It takes a bit of work, but most funds have made this a fairly simple process that can be completed online. You'll need your TFN and statements from each of your funds. The difference it can make to an individual – whether they have modest super or a really great super account – can be quite significant."
"Even if you only have a small account, an extra $10 in fees for something you don't need will affect the way your account grows."
"It's your money, and if you don't pay attention to these sort of fees, they can get away from you."
Have you taken the time to look at your super fees? Is this something that has caught you out before? Share your thoughts in the comments below.
Ad. Article continues below.
This article has been sponsored by AustralianSuper Pty Ltd ABN 94 006 457 987, AFSL 233788. The views expressed are those of Starts at Sixty and the interviewee, and not necessarily those of AustralianSuper. For more information, please visit the AustralianSuper website.
Important information: The information provided on this website is of a general nature and for information purposes only. It does not take into account your objectives, financial situation or needs. It is not financial product advice and must not be relied upon as such. Before making any financial decision you should determine whether the information is appropriate in terms of your particular circumstances and seek advice from an independent licensed financial services professional.