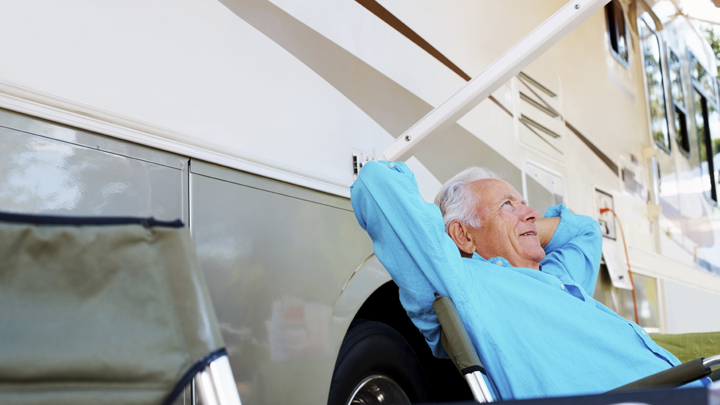 This is one of the biggest questions holding over 60s back from living the dream on the road – how do they manage their affairs from afar? When you're accustomed to managing things like banking, bills, communications, healthcare and reading the newspaper from the comfort of your home, it can be a big roadblock to getting out there and trying the nomad lifestyle.
But, technology is here to help us – there are apps for just about everything to do with nomading. Today, we're taking a look at some of the most helpful apps for grey nomads (and long term travellers too!).
To manage your money:
To manage your finances, super and even pay your bills, all you need to do is download the app for your bank on your phone or tablet. Most banks have an app that is available to Apple iOS and Android users, allowing them to transfer money, pay bills, pay other people, set up direct debits and start or stop payments. It is also becoming increasingly popular for super funds to have apps for their members to view and manage accounts, so check your super account website too.
To manage your mail:
The first thing to do is switch all of your paper mail, bills and notices over to electronic copies that are emailed. Some won't be available in electronic format for legal reasons so for these, you can use a mail redirect service. Companies including SOS Mail and PortMail Redirect can help you out with this. Then, to track and make sure your parcels and post make it to the designated centre, you can use the Australia Post app.
To manage your health:
Firstly, to manage your health in real terms, you can download several different apps like the Bupa health app or My FitnessPal. Or, if you'd like to track your health status, you can use an app like Symple – log any symptoms or any unusual health issues and when you go to the doctor you have a complete record of them all. And although we don't condone self diagnosis in the slightest (if you have any medical problems you should see a doctor straight away), it can be handy having information on health problems straight away. For this, iTriage Health or WebMD is available.
To manage your government affairs:
If you do anything through Centrelink, then you need to download Express Plus Seniors. This is a Government-created app that will notify you of changes and updates to systems. It will become the notification centre and replace posted letters and by using it, you will have priority access in contacting the department.
To manage your news:
While you're on the road, you can't always find a newspaper at the corner store as it might be a few hours drive away. But, with an internet connection and the right websites and apps you can make sure you stay up to date. Firstly, sign up to the Starts at 60 daily email to get your dose of information. Secondly, download the Daily Mail app. This will keep you informed on everything from current affairs, government, sport, entertainment and more without having to pay for it.
To manage your communication:
You will need to download your service provider app – there's ones for Telstra, Optus, Vodafone and more. This will allow you to recharge, check your balance and stay up to date on service notifications. Then, make sure you have apps like Viber and Skype so you can communicate with the family without driving up big phone bills. As long as you have a good internet connection that is all you need.
To manage your documents:
When you're travelling, there's a collection of documents that come with you too. The passports, the credit cards, drivers' licences, health records and more. So to make sure you always have electronic copies of those ready to go in case you get lost, download an app like SecureSafe. This will password protect your document copies and they're always available should you need them in an emergency.
So grey nomads, are there any other apps you use and would like to share with the community? Or, what apps come in handy? Share your thoughts in the comments below…