How to get a refund every time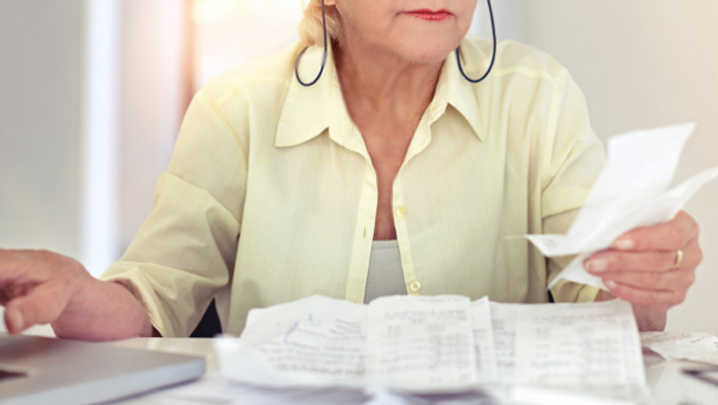 How many times have you want to get a refund or tried and been turned away? We can often feel like our complaint falls on deaf ears, but even if you don't like to ask for a refund, you always deserve your money's worth; every penny counts these days so it's definitely worthwhile to speak up.
Thankfully, Australia has tough consumer laws that protect everyday Aussies from being ripped-off and out of pocket.
These are the essential tips to get your money back, every time.
1. Shopping
REFUNDS: Did you know that displaying a 'no refunds' sign against the law in Australia? If your item is of unsatisfactory quality, is not as described, is not fit for purpose, or does not last for a reasonable amount of time, you are always entitled to a refund.
BUYING ONLINE: You have even more rights if you buy goods online – in fact you are able to send most faulty goods back within 2 weeks of receipt for a full refund (though you may be liable for return delivery so check with the store you bought it from)
FACT-CHECKING: Make sure you check a product's compatibility with your current hardware, i.e. keyboards for a Mac computer or speakers for your TV, as this will not fall under the 'as described' refund rule. Note: if you asked if it would work with your existing model and were advised it did but it actually does not, you are entitled to a refund.
PRICING ERRORS: some people think if there's incorrect pricing on a product, you can have it for that price, i.e. a vacuum is priced at $19 (bargain!) but is really $99 and all other stock is $99, the shop does not have to sell it to you for $19. Unless the store is being deliberately deceptive, they don't have to legally honour the lower price.
CHANGE OF MIND: You've realised you've bought the wrong colour or size and want to exchange it. Most stores will honour this if you haven't worn it/it's been a short amount of time/the label and receipt are intact, though they do not legally have to.
WARRANTIES: These are tricky because it all depends on the product and the initial warranty period given. Most consumers don't realise that they do not have to purchase an extended warranty – the majority of high-value products come with lifetime warranties and it can be against the law for a manufacturer to deny you a replacement if the product is genuinely faulty (under certain conditions). If the item is wilfully damaged or wasn't taken care of, there's a slim chance anything can be done about it, but if your laptop breaks just after the 12-month standard term from no user error, it's worth checking with the manufacturer and the ACCC.
Ad. Article continues below.
How to complain:
Make sure you're armed with your receipt or have evidence of the purchase (bank statements can help too) and go directly to the store you bought from. Know your desired outcome: refund, exchange, compensation, and apology or a combination of these. Nine times out of ten the manager should help you on the spot but if you don't get the assistant you need, you can refer it to the ACCC (Australian Competition and Consumer Commission) who can attempt to resolve the issue on their end.
TIP: For more serious problems, legal advice can be sought if the ACCC cannot assist – you can get independent legal advice about what options are available at your local community legal centre or legal aid office (if you don't have a solicitor).
2. Customer service i.e. wait times, misunderstandings, cold or unpleasant food, or the way you were treated
We've all been there – there's hardly any staff on and the shop's packed. You always order the same meal but this time it's completely wrong. You were treated rudely and unenthusiastically in your favourite restaurant. You can't wait to try a new menu item, take a bite and it's cold or taste's horrible. All of these scenarios are seriously unpleasant and can really make or break your experience with even your favourite haunt. We all make mistakes but when it's a $35 meal you're paying for, it shouldn't be brushed off!
Ad. Article continues below.
How to complain:
Simply ask to speak to the manager on duty and explain the situation calmly*. Remember to tell them exactly what you're expecting otherwise you could end up disappointed again – a refund, a new meal or a combination of both. Once, I complained about service using a contact form and the hotel manager issued me a written apology and a voucher worth twice what I paid. If you don't want to feel the same way again or have someone else get the same experience, some constructive feedback is the only way a restaurant can improve.
TIP: *Try not to get angry, especially if it was a misunderstanding or an accident, as this lets the business have a chance to rectify the issue for you quickly – name-calling and carrying on will only delay this process!
Hot tips:
1. Always have a receipt, especially for expensive products. Create a folder and make it a habit to pop any dockets in there
2. Write a letter if it's serious
3. Don't be afraid to seek assistant or counsel
4. Get what you paid for
Have you ever had bad service that was rectified by a company? Share your stories below.
Important information: The information provided on this website is of a general nature and for information purposes only. It does not take into account your objectives, financial situation or needs. It is not financial product advice and must not be relied upon as such. Before making any financial decision you should determine whether the information is appropriate in terms of your particular circumstances and seek advice from an independent licensed financial services professional.