How to aim for a stable investment income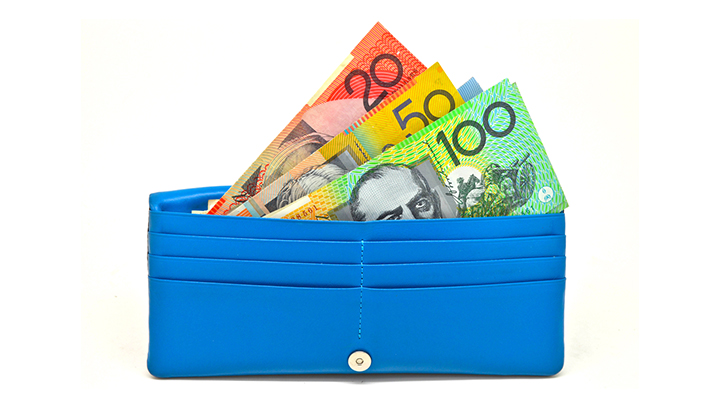 You've worked hard for your retirement nest egg, but have you given much thought to turning those savings into a regular income stream?
Starts at 60 has partnered with Firstmac because we believe it can help some older Australians achieve a more comfortable lifestyle through its High Livez investment fund.
Firstmac is Australia's largest non-bank mortgage lender. It has written in excess of 100,000 home loans and manages approximately $8 billion in mortgages and $250 million in cash investments.
Firstmac's High Livez investment fund aims to deliver investors a stable income by investing in Residential Mortgage Backed Securities (RMBS) and short term deposits.
It is a unit trust which gives investors the opportunity to pool their money with that of other investors.
Ad. Article continues below.
The Trust generally suits investors with a medium-term investment horizon of 3 to 5 years.
What are Residential Mortgage-Backed Securities?
Residential Mortgage-Backed Securities (RMBS) are a type of Asset-Backed Security that is secured by a pool of residential mortgages.
If you haven't heard of them it's because they are bought almost exclusively by institutions and funds.
RMBS are notes and usually make periodic payments similar to interest payments. Most RMBS notes are registered on Austraclear, a clearing and settlement system used in capital markets, and are able to be traded in the secondary market.
Ad. Article continues below.
High Livez holds RMBS from some of Australia's most highly-rated financial institutions including Westpac, AMP, the Commonwealth Bank, and Suncorp.
RMBS are divided into classes based on their risk. These tranches are given a rating from 1 (least risky) to 5 (most risky) which is usually determined by a credit rating agency.
High Livez invests only in RMBS with a risk assessment of 'Category 3' or above. It does not invest in the higher risk RMBS tranches which have a Category risk assessment of 4 or 5.
Performance
High Livez celebrated its five-year anniversary in April this year. Over the five years to 31 May 2016, it achieved a total return of 6.67 per cent per annum, with a distribution return of 6.08 per cent.*
Ad. Article continues below.
Since inception on 29 March 2011, units in the fund have fluctuated in value between approximately $1.00 and $1.06.
It is important to remember that the past performance of the fund is not indicative of future performance.
Management Costs
No entry or exit fees are levied on investments and management costs are capped at 0.60% pa of the Net Asset Value of the Trust.
Responsible Entity
Ad. Article continues below.
Perpetual Trust Services Limited is the Responsible Entity for the Trust. It is part of the Perpetual group of companies which has been in operation for over 120 years and has responsibility for the operation of the Trust. It has appointed Firstmac to be the investment manager of the trust.
If you are looking for a stable monthly income drawn from cash and fixed-income securities, click here to learn how High Livez can help.
This post is sponsored by Firstmac. 
*Disclaimer: Total return for the 5 years to 31 May and 6.79% pa since inception on 29 March 2011. The total return is the trust's consolidated performance over the period referenced. Firstmac High Livez is issued by Perpetual Trust Services Limited AFSL 236648. You should consider your own circumstances as this is general information only and does not take into account any person's objectives, financial situation or needs. Past performance is not indicative of future performance. Consider the PDS at www.firstmac.com.au before making an investment decision.
Important information: The information provided on this website is of a general nature and for information purposes only. It does not take into account your objectives, financial situation or needs. It is not financial product advice and must not be relied upon as such. Before making any financial decision you should determine whether the information is appropriate in terms of your particular circumstances and seek advice from an independent licensed financial services professional.