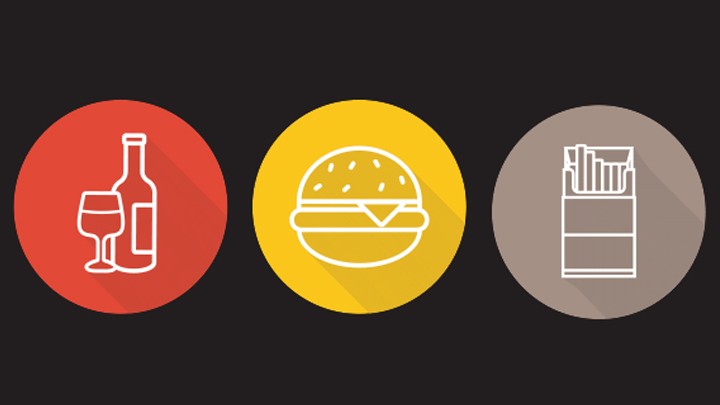 We have every reason to quit smoking, cut down on drinking, and exercise more and eat out less. But what if health isn't enough of a motivation?
Perhaps the idea of a few thousand extra dollars – enough to comfortably fund an overseas holiday – will give you the extra incentive you need.
The New Daily, with help from price comparison service Mozo, have recently revealed just how much you could save by quitting – or at least cutting down – selected habits. These range from the obvious (smoking, a lack of exercise) to the more pleasant indulgences that we might simply do a little too often (eating out, buying a coffee).
Mozo director Kirsty Lamont told The New Daily she was "quite surprised to find out just how much you can save by sticking to New Year's resolutions".
"We all know things like smoking are bad for your hip pocket, but I was really surprised to find cutting back on a couple of boozy nights a week could save you as much as $5000 a year – that is an extremely sobering thought," she said.
"Certainly if you are needing an extra incentive to stick to your New Year's resolution that could be it."
"You can do something much more interesting with that money – you can go on a holiday, buy a new car, it is amazing the savings you can make".
But it's not always easy. A recent Westpac report found that we generally tend to drop our New Year's Resolutions after around four months.
If you feel like you're in danger of doing this, maybe the potential savings will give you the motivation you need…
Bringing lunch from home: if you eat out regularly, try swapping it three times a week with some leftovers or something home made. You could save around $2,180 per year.
Paying off your credit debt: You can save almost $750 in fees if you pay off your credit card in good time.
Walking or exercising with friends instead of brunching: By socialising over free activities, you're likely to save at least $2,300 per year.
Quitting (barista-brewed) coffee: We don't necessarily condone quitting it entirely – but by avoiding that daily coffee purchase will get you a hefty $864 you didn't know you had.
Quitting smoking: If you're a-pack-a-day smoker, giving up could save you a whoppingg $9,125 per year.
Are there any habits you're eager to change this year? Will it save you money to do so?
Comments