How much do I really need to retire?
Sponsored Content
Budgeting
2 years ago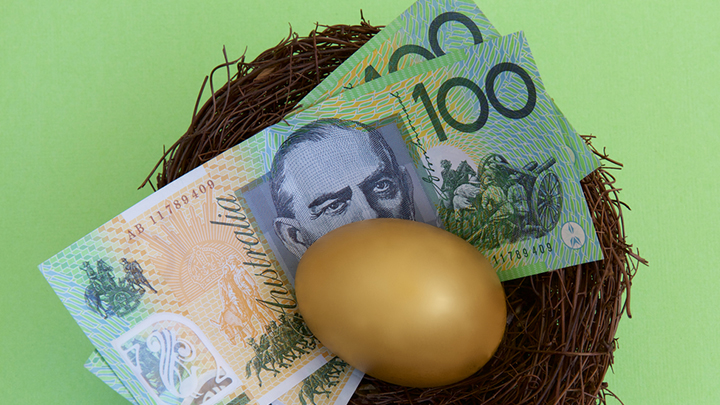 Trying to work out how much you need to retire on is a bit like looking into a crystal ball full of swirling numbers – all viewed through the fog of uncertainty.
But there are some quick and helpful ways to get a clearer picture of the future – starting here and now.
A good starting point is the retirement needs internet calculator developed by Industry SuperFunds, which can help estimate how much you need to meet your retirement lifestyle aspirations. Click here to calculate your retirement needs.
This enormously useful tool provides an estimate of how much super you will need upon retirement based on your anticipated lifestyle. It can even allow you to budget for key items such as a new car or home renovation.
How much do I need for a comfortable retirement?
The Association of Superannuation Funds of Australia (ASFA) defines a comfortable retirement as including one annual holiday in Australia, regular eating at restaurants with a good food range, drinking bottled wine, wearing good clothes and participating in a range of regular leisure activities.
The Industry SuperFunds calculator estimates that a couple aged around 65 would need to have a combined annual income of around $59,000i to enjoy a comfortable lifestyle in retirement.
A single person would need around $43,000 in annual income.
Assuming you keep your super savings invested with your super fund and draw down on them gradually via an income stream product, ASFA estimates that a couple would need around $640,000 in retirement savings to have a comfortable lifestyle, while a single person would need around $545,000.
How can I fund my retirement?
Based on the Age Pension system as it stands right now, a sensible way to fund your retirement can be by drawing down on super as a regular income while at the same time receiving the Age Pension.
For example, if you retired with $200,000 and set up an income stream with an Industry SuperFund, for the first 5 years of retirement you could draw down around $11,000 a year as a regular income to top up the Age Pension. Assuming you are eligible for the part Age Pension, that would give you an average annual income of around $26,000ii.
What can I do if it's not enough?
The calculator clearly shows the more you start with, the longer it is going to last and the more it is going to sustain you through retirement.
This can highlight the challenges for women, who enter retirement with an average of around $90,000 less retirement savings than men.iii
On top of this, the average woman is expected to retire earlier and live around four years longer than a maniv, meaning a single woman has to make her retirement nest-egg last even longer.
If your retirement needs calculation is not enough to fund your preferred lifestyle, there are still ways to maximise earnings moving forward.
"Many women can feel anxious about whether they will have enough super come retirement," says Robbie Campo, Deputy Chief Executive of Industry Super Australia.
"If you are feeling anxious, start by making sure you are with a high-performing fund, such as an Industry SuperFund, so that you can maximise your savings potential come retirement."
Click here to calculate your retirement needs, or click here to compare your super fund against the alternatives.
This post is sponsored by Industry SuperFunds.
[i] http://www.superannuation.asn.au/resources/retirement-standard
[ii] http://www.industrysuper.com/retirement-info/retirement-stories/george-story/
[iii] http://www.industrysuperaustralia.com/media/media-releases/the-gender-superannuation-gap-without-policy-action-now-women-will-retire-with-far-less-than-men-for-decades-to-come/
[iv] http://www.aihw.gov.au/deaths/life-expectancy/
Important information: The information provided on this website is of a general nature and for information purposes only. It does not take into account your objectives, financial situation or needs. It is not financial product advice and must not be relied upon as such. Before making any financial decision you should determine whether the information is appropriate in terms of your particular circumstances and seek advice from an independent licensed financial services professional.