How do I know I'm getting good financial advice?
Sponsored Content
Banking
2 years ago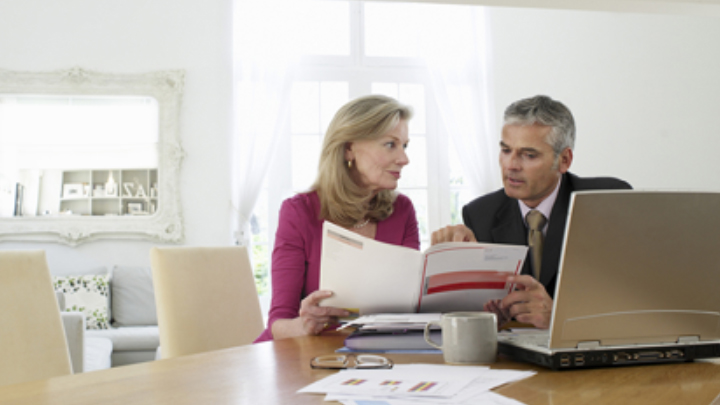 Finding a good financial adviser can sometimes seem harder than finding a good doctor but people shouldn't be without hope. The regulation of the financial planning industry and the way you seek out and test an adviser in the early phases of your relationship can make the difference.
When you go looking for a new GP, you know that all doctors need to be registered to a board that has rigorous standards. Only recently has this been the case with the financial advice industry. So it has been wise to be wary and look through a list of things when you meet an adviser for the first time.
With the market changing in financial planning, one thing that has become really prominently known is that industry super funds have sought out and employed well-qualified advisers who offer advice to clients, in many cases completely free.
Being able to speak to an expert about your investment mix, voluntary super contributions and even different types of insurance is one of the perks of belonging to these types of funds and something people are increasingly looking for in a world of lesser trust.
If you look for more than basic advice, you should expect to pay a fee and today we demystify how that fee is calculated and arm you with questions to ask a new adviser when you set out.
Whether you are paying an adviser independently or sitting in front of your super fund's adviser, you should know the questions to ask, the potential cost and the things you should be able to expect of them at all times.
How are financial planners paid? And how much time do you need? 
Financial planners can be paid in one of two ways: through transaction fees and trailing commissions; or through a fixed price fee that can usually be agreed based on the scope of work required by a professional financial planner.
The financial services industry over recent years has undergone a lot of change.  An industry that used to be heavily influenced by commissions is now far more transparent.  In fact, Industry SuperFunds have never paid commissions.
Depending on the complexity of a financial plan, an average Australian can expect to pay between $2000 and $4000[i], more if it involves a lot more work.  Advisers are usually recompensed by an hourly rate.
For this investment, you can expect a valuable outcome.  For that amount of money you can expect a comprehensive financial blueprint to help you achieve your goals.  It will include investment planning and analysis, tax matters, cash flow and income streams, risk and growth strategies, planning for retirement and estate planning.
Just as you can pay an architect to design your house and then go and build it yourself, you can take this plan and manage your own affairs without paying anyone any more money.
If you don't want to go it completely alone and want a little guidance, some advisers are happy to charge by the hour to answer general questions after the plan has been completed.
If you want the adviser to execute his or her recommendations then expect to pay about $3000 a year in fees for this full service, which should involve continuing reviews, annually.
A review should involve meetings to report on performance, re-examination of objectives, consideration of any legal changes and to ascertain the appropriateness of the original strategies.
Fees are important to understand but also be aware of the planner's qualifications.
What sort of things should you ask the financial planner?
Ask about their fee structure. Ask whether the planner will receive any monetary or non-monetary benefit from anyone which could influence the advice they give you.
Ask your planner what qualifications they have.  You have a right to expect that someone managing your finances are university qualified and members of professional associations. Check if they are members of professional associations such as Financial Planning Association, Independent Financial Advisers Association of Australia and the Association of Financial Advisers. Look for the letters CFP, CPA, CA after their names.
Ask how many clients they have. Proper advice requires physically meeting clients once or twice a year. If they have more than 250 clients it's hard to look after everyone properly.
If you are nearing retirement, ask whether the adviser is across all aspects of Centrelink and concessions. Do they liaise with these services on your behalf or is it up to you?
Look at a planner's blogs and web page. This can tell you whether they are involved with investment schemes or with property spruikers.
If you have any doubt, don't hesitate to ask whether they have ever been investigated by a regulator or an industry body.
What information should I supply?
To get the most out of your first encounter with an adviser, make sure you have information such as bank statements or balances, superannuation and insurance details, tax returns and income statements and details of any debts.
Feeling comfortable that you can talk openly with your adviser is critical. They should come across as genuine, answer your questions in a straightforward manner and be upfront about how they get paid.
A good financial adviser will be with you at critical parts of your life, offering advice that will help make it easier.
Click here to learn more about how to approach a financial advisor.
[i] https://www.moneysmart.gov.au/investing/financial-advice/financial-advice-costs

Important information: The information provided on this website is of a general nature and for information purposes only. It does not take into account your objectives, financial situation or needs. It is not financial product advice and must not be relied upon as such. Before making any financial decision you should determine whether the information is appropriate in terms of your particular circumstances and seek advice from an independent licensed financial services professional.