How concerned should you be about the Dow Jones' 530 point drop on Friday?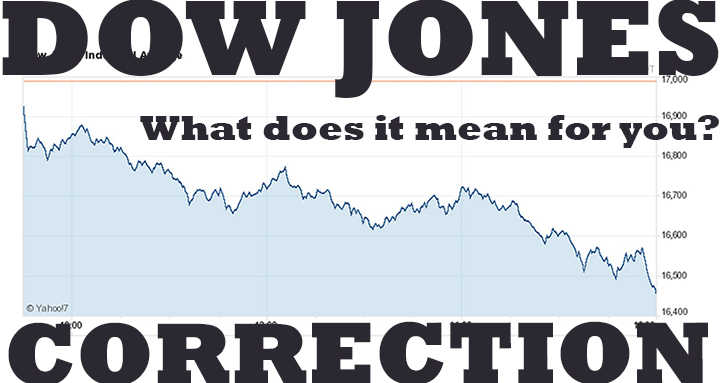 Many of you will be aware that the Dow Jones dropped a horrifying 531 points on Friday night, with fear rippling across international markets and the week just gone was the worst week on markets since 2011.  We can all read the financial press analysis of how and what is causing it, but how many of us are truly prepared for a period of financial instability to arrive again so quickly after the last one?
To give us some further insight, specifically relevant to the over 60,  I "called a friend"… one of the good guys in Financial Planning that I know well, and who is regularly here for you at Starts at 60, to get an insight into how you should be handling yourself financially right now.  Peter Audet is the Managing Director of Varria, part of the Genesys Wealth Management Group. And in our conversation it is clear he is concerned about the current market situation for those who are unprepared for volatility or an uncomfortable market right now.  With the Dow now down 10% for the year, dragging the Australian sharemarket with it, he says it is not a time to be complacent with your strategy.  Even if you don't have a lot of money and are afraid of spending on advice, these are the times you have it for he pleads, so you can sleep at night when markets slide.
How concerned should people be about the Dow's drop of 530 points on Friday night?
"It's a tough question as you won't know what it all means just yet. What we do know is that markets are lower, China is weaker and oil prices are low. We also know that the US Federal Reserve hasn't raised interest rates for a while and there is some nervous anticipation about this. Essentially all news is bad news. If there's growth, rates go up! If there isn't growth, rates remain steady but it's still not a great story for those relying on their investments for income."
What do you believe over 60s should be doing to prepare for further market falls?
"If you have the right asset allocation already then there is nothing to do but watch. The smart investors are calm and well placed to cope with most market outcomes. If you are currently losing money you can't afford to lose then you have already made some bad decisions and it may be time to ask for help. Remember, even just being all in cash isn't the smart move as this has not shown any real return (above inflation) for some time and the current weakness doesn't indicate that this situation will be changing soon. I am constantly amazed that people don't seek advice, good advice. I get that people don't want to pay financial advisers because they can do some things themselves. What worries me is how well a retired school teacher or plumber understands portfolio theory. I could try to teach my children maths or fix a tap but I don't! I pay someone who knows what they are doing."
Ad. Article continues below.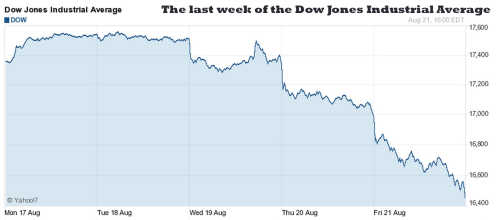 How do you view the current market circumstances? What are the opportunities and what are the concerns you see.
No matter what the current mix of your investments are, there is only one right way for you to do this and you may not be doing that. The right way is as simple as understanding "What's right for you?" in the current market for your current circumstances.
1. What assets do you have at your disposal
2. What do you need them to do for you and for how long
3. How much risk do you want to take
If you answer these questions  with an adviser you'll have your answer.
As a 60+ year old what should you be doing Monday?  What's your big picture view of the market at the moment?
"It's always the same. The market is somewhere between chaos and opportunity and will remain there. It is definitely nothing to be afraid of as long as you have a balanced (financial) diet and a goal."
And his closing comment to me was firm and friendly… If you are worried seek help now!  
"If you don't ask for help right now from your adviser or one of us good guys and things keep getting worse, please don't write your complaints at the bottom of this article. Try instead to simply ask for help and see what the outcome is. The first step of finding out whether an expert thinks you are right or wrong is free, or at least it is with our team."
Important information: The information provided on this website is of a general nature and for information purposes only. It does not take into account your objectives, financial situation or needs. It is not financial product advice and must not be relied upon as such. Before making any financial decision you should determine whether the information is appropriate in terms of your particular circumstances and seek advice from an independent licensed financial services professional.