Having trouble paying bills and getting by? Here's 15 ways to save money right now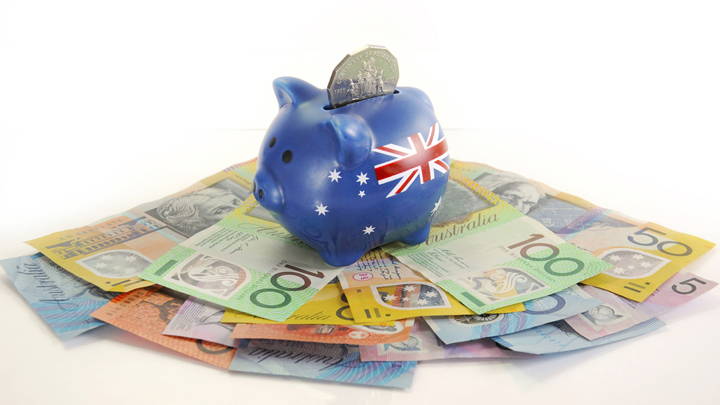 Finding it hard to save money and even live day to day? You're not alone. It can be difficult to have any money left over, especially if you're on the pension.
But don't worry, there are ways to squeeze out every last cent – we have 15 smart money saving tips that will give you more cash to spend on things you actually want.
1. Find free new hobbies in your area
There are plenty of free activities happening in your area – you just need to find out where. Check your local council's website, or Google "activities in …. area"
2. Grow your own herbs
Ad. Article continues below.
If you have a herb garden, then you will never have to buy expensive herbs from the supermarket and will save so much.
3. Try eBooks
eBooks are often 50 per cent cheaper (or more) than hardcovers. Amazon and Booktopia have eBooks available and the best part is that you can read them on a tablet or eReader – no more lugging around a huge book.
4. Go prepaid vs postpaid
Forget about a phone plan you're locked in to – try a month-to-month one instead. Here's some of the best plans available in Australia.
Ad. Article continues below.
5. Shop on a Tuesday
Supermarkets have lots of reductions on meat, fruit and veg on Tuesdays, and Sunday late afternoon is good as well. Other times to shop are as soon as the store opens, or after 5pm.
6. Pay bills in advance
Sit down once a fortnight and pay whatever you can manage on all utilities so you don't have bill shock. And don't forget to write all transactions in a book with reference number and date.
7. Sell your collections
Ad. Article continues below.
Do you remember when almost everyone had a collection of some sort? Nowadays they can be worth a fortune however some people still have boxes and boxes of vintage goodies in their sheds. It's time to get it out and sell on sites such as eBay and Gumtree.
8. Use the 10-second rule
Whenever you pick up an item and add it to your cart or to take it to the checkout, stop for 10 seconds and ask yourself why you're buying it and whether you actually need it. If you can't find a good answer, put the item back!
9. Rent out unused room 
Do you have an extra bedroom that's not being used? Rent it out on a site like Airbnb or Gumtree. If you live near a popular or tourist area, doing so could bring in a lot of extra money.
Ad. Article continues below.
10. Make your own cleaning supplies 
Here's a streak free cleaning spray recipe, and a list of 5 other homemade cleaners.
11. Go on coupon websites before you shop
Ad. Article continues below.
ShopaDocket, OzBargain and All the Deals are good places to start. Otherwise, simply Google "coupons for ….." or "discounts for ….."
12. Sharpen disposable razors
Wait! Before you throw out that blunt razor, why not sharpen it? It's as easy as running the razor along your arm in the direction of hair growth six or seven times. Alternatively, you can do this on your jean leg. One man online said he used the same disposable razor for years.
13. Go to the library
Libraries can often be ignored but they offer free books, internet, cheap printing, plus free hire of movies, games and they often have book clubs and activities.
Ad. Article continues below.
14. Call any company where you hold an account and ask for a discount
It's really as easy as that. As a loyal customer, you deserve a discount and as they say, if you never ask, you'll never know.
15. Learn to upcycle furniture
Instead of buying brand new, why not make something old look new? Bunnings often have free DIY workshops which show you how to make some drab into something fab.
Important information: The information provided on this website is of a general nature and for information purposes only. It does not take into account your objectives, financial situation or needs. It is not financial product advice and must not be relied upon as such. Before making any financial decision you should determine whether the information is appropriate in terms of your particular circumstances and seek advice from an independent licensed financial services professional.