Government strips retirees of vital access just when they need it most. What do you think about this rule?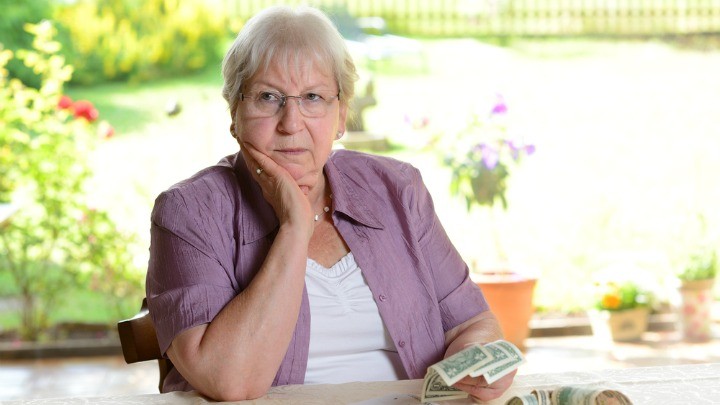 Self-funded retirees were dealt a major blow today with the announcement the New South Wales government will "strip self-funded retirees of Gold Opal cards and increase the daily cap on the cost of public transport for pensioners," as reported in the Sydney Morning Herald. The rule applies to retirees in NSW, with many hoping it doesn't spread to other parts of Australia. Many retirees rely on discounted public transport to get around their city and an increase in the cost of fares could impact heavily on their lifestyle and quality of life.
As if Australian seniors didn't have it tough enough already, a struggling world economy has many Australians worried about how these financial woes will impact on their super and savings. As we near retirement age there is less room for mistakes or losses in superannuation accounts and decreasing values in investments can have a significant affect on our retirement plans, meaning you have to reevaluate your bank balance just when you thought you were at the finishing line.
However, while there is good reason for many Australians to take heed of the sharp downturn in global markets, it's not necessarily all bad news with experts saying you can manage your super fund and savings to get through any economic downturn.
Dixon Advisory Managing Director Nerida Cole says it's important for retirees to work with their super fund to reduce the risks in their investments.
"Heightened volatility in global markets can be very stressful for superannuation members – particularly if they are retired or just about to retire as they have fewer options to rebuild capital if a loss occurs," Ms Cole said.
Ad. Article continues below.
"Contemplating how to manage investments during a downturn is complex and unfortunately media reports can sensationalise the outlook which can make it even harder to stick to a long term investment strategy."
Ms Cole said it's important for retirees to plan out there expenses to make the most of their money and their super accounts. Some simple calculations can go a long way towards reducing stress and helping to manage finances.
"To minimise the impact on super savings, it is crucial to apply some tried and tested investment principles to reduce the risk across an investment portfolio (while not an exhaustive list). Calculate how much cash is needed to cover your annual living expenses plus lump sum expenses within the next 2-3 years and make sure you these requirements can be covered.
"Importantly, stay focused on your long term plan, particularly in the face of market noise. That doesn't mean if the underlying economic situation has changed you shouldn't make some adjustments. Dixon Advisory often suggest working through the different investment outcomes – negative and positive – on your portfolio and how this would impact on your lifestyle."
Australia's economy is strongly linked to our trade and export deals with China, and with China's economy wavering and the US stock market continuing to fall, there is speculation Australia could be heading for a slow down.
Ad. Article continues below.
AustralianSuper Chief Investment Officer Mark Delaney is encouraging people to reassess and think about their financial goals for the future, rather than make any rash decisions right now.
"Super is always a really long term investment. Market events like this happen every year almost, sometimes twice a year. Retirement is a long term decision," said AustralianSuper Chief Investment Officer Mark Delaney.
"[Super fund] members should focus on the long term, invest in a very good fund, and manage according to that plan, and your savings should be well looked after.
"Investments are all about a view of the future, anticipating where things are going to go. We don't think things will deteriorate substantially further from here. The key consideration in building a retirement portfolio is to have one that is appropriately diversified," Mr Delaney said.
Do you worry about your retirement plan? Are you worried your super fund and savings?
Important information: The information provided on this website is of a general nature and for information purposes only. It does not take into account your objectives, financial situation or needs. It is not financial product advice and must not be relied upon as such. Before making any financial decision you should determine whether the information is appropriate in terms of your particular circumstances and seek advice from an independent licensed financial services professional.